Academie Therapeutae - Current News - Healthy Living - We Teach the Missing Sound Streams of Eternal Source. The Dark Streams of Dark Matter and the Other Side of Galactic HQ.

We Are Awaiting a 'Planetary Event' - Science.
which will see the Earth, like a magnet or battery, switch from negative polarity to positive - and this may not be a pleasant experience for those who are a negative charge. It is a very real thing as all planets and stars/suns are actually batteries or magnets. Earth has been stuck in the negative part of this battery, as it moves through the greater progression of its wobble, it does move out of the negative. This may sound mystical but it is actually science. This is monitored from the Cheyenne Mountain Base of the US Air Force Space Command.
This is why anyone who has chosen to be 'negative' may experience effects that are as yet unknown on the body and emotions.
What is 'negative'? Anything less than positivity towards others. Selfishness and other issues like jealousy, judgments on others, ego, lack of compassion and caring, and obviously criminal actions. Also drug taking, alcohol etc.
This may also involve a change in the planet's rotation. There appear to be some initiaL 'sparks' happening which may mean that as the Earth fires up to switch to become positive, there may be more Light. Earth may look like a star.
It is the literal, physical planet that is 'waking up'.
Is the Milky Way Galaxy a Super Computer System?
This is the Mayan glyph for the Centre of this Galaxy.
The Mayan Glyph for the centre of this galaxy - the Hunab Ku - is really interesting and provides a lot of information. It is a little like the yin/yang symbol. If you superimpose this over the Earth and a clock face, and also remember its Fall begins at 12 o'clock, then you can see it begins to enter the other side of the centre of this galaxy and into Dark Matter at around 2 o'clock.
Earth's current position is at 8 o'clock,
and again, the first 'spritual realm' accessed is the Path of Light and Dark aka 'duality'. This is where all the 'space' beings exist and is the energy stream or 'path' that the majority on this planet always take, through OBE's, astral travel, at death and via spiritual practices and religions. On ths glyph, you can literally see where the first 'spiritual realm' is located. 'True' of course, is always at 12 o'clock. This Mayan glyph also informs us that
there is a Serious Fault with the Nucleus of this Galaxy.
The angle of this should not be 8 o'clock to 2 o'clock. It should be 9 o'clock to 3 o'clock. This article continues on this page with link to more on 'dark matter'.
Was Earth from Another Planet which Exploded?
NASA has been investigating a number of space rocks in the search for a connection with the same space rock which seeded life on Earth. The most likely timing of the explosion which brought such a rock here is when the dinosaurs which existed on that planet became extinct.
The DNA of one of the giant reptiles eventually became the early primate/ape and the prototype - says science - for the one which developed into today's human. Descended from the extinct reptiles of another planet!
The physical Earth - the continents - are a chunk of a planet which blew up in the 'Dog Constellation'
flung through space and bringing with it, the 'seeding of life' to this planet, along with old dinosaur bones. It mingled with an existing Higher Realm non-density world made from high frequency, super rapid spinning 'aetheric air' - the air-spiritus of 'ethera' or original prana, the realm of people who exist in the SOUL body, in the energy stream which is Eternal Life.
The ' aethera' was an already existing realm called the 'kingdom of heaven'. The physical rock, soil and earth which plonked down here and gathered the 'ethers' around it originated from the second energy stream which entered the 'Garden of Eden' - and attracted 'Eve', a long time after it had arrived. The 'Garden' started out aligned to 'True Source' - the 'Tree of Life'. The first inhabitants from the HIGHER realm entered this density world and were in bodies made from the transparent blue gel-like stone, the etheric matter of the slowed down frequency that was once 'air-spiritus'.
The other inhabitants here came with the remnants of their blown up planet
and

now had a new lease on life

. NASA has been searching for other remnants of that blown up planet. There were 14 separate parts that the planet broke into, so if these landed similarly to the chunk which landed here, then there probably are 'space brothers and sisters' with a similar DNA and/or amalgamated DNA. (It was not the supernovaed star which broke into only 14 pieces, that still exists as the Black Sun.)
It may also mean the original Pyramid energy system was on that planet.
It was that system which caused the planet to blow up.
Those in this world which started life again from the dead planet, noted the alignment here was a different energy stream to the binary star system planet that they had originated from. The inner Earth axis aligns to True Eternal God Source and so did the outer Earth axis until 'they' changed it.
They wanted the Sirius alignment back, and to achieve that they made the physical planet re-align into the 666 alignment which undoubtedly has many meanings but one of them is the realignment to the Dog star - Cain. They made alterations at Antarctica, the base, and at the equivalent of the planet's atlas (3rd eye area).
The people later born into this density realm were from that energy stream. If they can develop higher levels of consciousness, they have an opportunity to find true freedom. They have two 'paths' to choose from. One is the energy stream of their very real starseed origin which is a partially dead system which will also see its duality partner star die eventually. It is finite, but still functions as the first 'spiritual realm' contacted at death, OBE's, and experienced inwardly as a thriving 'spirituality'. It is the Path of Light and Dark, once two bright stars, but the dark one had died.
This was the religion of ancient Egypt, and Tibet, and Mayan teachings and more. The Path of the Dead - as was the destiny of those from the planet which blew up, yet by the grace of God, you have another chance on this planet to choose a path into an energy stream that is ETERNAL LIFE.
The physical planet is part of the Path of the Dead, and duality, Light and Dark. This energy stream or path is the usual level of awareness of all people born into this world (the seeding came from that path). It is the first spiritual realm accessed in consciousness and it has spiritual practices some of which are part of ancient religions on this planet. If a person develops a HIGHER consciousness - ie realises the problem - that person can do what is needed to get off that path, out of that energy stream, and instead make it to the 'Kingdom of Heaven' which is Eternal Life.
Until then the consciousness here is the ongoing programme caught in the magnetic field of the chunk of the exploded planet. If anyone steps away from that, those in the programme will look up, then shun you. It is a little bit like the movie 'Vanilla Sky'. That stream also has a spiritual reality that is good and light, but is finite - it ceases to exist. Yet everyone continues to take that path. At the moment it reaches its highest point but returns back into rebirth into this world, and the play or the script begins again. Some say these people should not be described as stupid - even though they are very similar to the masses who cannot see the covid agenda for example - but it does seem to be quite an appropriate word. Or, they just don't have enough awareness of higher levels of consciousness and what that means.
It will be another 25,000 years before you get the chance again, but you must stop going for the obvious first spiritual realm encountered because by the time the planet starts Ascending again (and many need to understand what that means) you will have bound your self energetically into the wrong path.
It is understood that people really only have time (can only be bothered) to watch a short video covering the topic, but at the moment we just can't do that.
Please try to read our short, easy intro pieces because you will be glad you did (once you get to understand). Plus we have a current news page with easy news bites and video links to keep you updated and informed. This page also links to more WAKE UPDATES.
12,000 years ago, this planet was a super high-tech world.
That civilization probably was on the planet that the chunk of rock and soil you know as Earth came from.
That is why there are legends of the exploded planet Maldek and the seeding it brought to this planet.
But this also makes for a hidden spiritual problem. Remember that other energy stream which came to this planet, the duality one?
Much of the known teachings on this planet today seek to return to what the exploded planet was. Not to God Source or the '5th Realm'.
Those who controlled that ancient blown up planet - which either happened by accident or they did it themselves with their technology - are the ones who 'fell to Earth' and consider they are better than humans and are those behind the plandemic and Reset agenda.
This work has never followed the 'social media' path
which does get to a much wider audience, but we didn't do that because of the electronic surveillance. We knew there would come a time when some sources of information had to remain under the radar in order to survive. Consequently, not so many people know this information.
Now, some of those reading this website may be happily believing this life has been a simple journey of making a 'success' of it and kindness etc did not have to play a part.
Some will be interested in how to be more Youthful and Healthy.
CURRENT UPDATE PAGE ... ... Living by the 'Golden Rule' - Guidelines. ... ... Daily News ... Then to Health, Youthfulness and Longevity.
How would you like to have the body of a young person - 20's or 30's - when you are 50, 60 and over 70?
But there is more.
This work has a specific interest in helping to create a kinder, more aware society. We have noted from our own experience that how a person tries to cope with their trauma, bereavement etc can lead to others misinterpreting the situation. It has happened to me, and many times and seems to be because of the way I cope with an injury disability and everything else that has caused me emotional pain. It is interpreted as being something else.
Another example of how this happens is Lindy Chamberlain, around 40 years ago when a wild dingo dog in Australia took (and killed) her baby when the family was on a camping trip. This poor lady was vilified and hated.
How many people have had their lives ruined or ended up living homeless on the streets etc because people have not understood how they were coping with their issues - depression, trauma, bereavement, broken marriage etc?
I would love for there to be awareness of this so that good people in a time of suffering, are never again put through this.
Perhaps you have been surprised by how deeply asleep much of the Western world has turned out to be?
Maybe even shocked in some cases?
For some people, the agenda in play has been completely over their head. These are the ones that Kissenger and others described as 'useless eaters' and 'useless people' - because that is how the ones involved in the agenda openly describe the average person.
You have heard these ones say, "Why isn't it on the news then, CNN etc?" One of the answers is that good reporters working for these networks quit their jobs because of false reporting and started their own platforms to tell the truth.
"I don't want to hear about it anymore." "I had to get the jab because I needed to travel". (So did we have travel by the way, to get to a safe country. We 'simply' did the necessary research to find a jab free airline and route to take.) And so on. Pretty stupid stuff.
But so is the mistaken spiritual ID that those who 'connect with the spiritual realms' make. That also is pretty stupid too.
Even though this planet 'ascends' most will completely miss how to get to the '5th Realm'.
CURRENT WORLD NEWS UPDATE PAGE ... ... ABOUT ... ... PLANT BASED LIVING INDEX ... ... Living by the 'Golden Rule' - Guidelines.
BECOMING "FUTURE EARTH"
Humans - those who can make it to the Future World - will become YOUNGER, and will LIVE LONGER in bodies that have rebuilt their full DNA capacity. Achieving that takes much more than a healthy plant based diet, being vegan, juice fasts etc and de-toxes. It is more than that!
Most people will in fact attune into the energy stream that is 'Light and Dark' so they may go as high as can be achieved when so attuned, but will fall again and then AGE and DIE.
Most do not know or understand what the real secret is. In fact it may be less than 5% who will get it.
This work will provide what the real secret is
But it is up to you to 'get it' right!
CURRENT WORLD NEWS UPDATE PAGE ... ... ABOUT ... ... PLANT BASED LIVING INDEX ...

Guidelines for Humans to be Better at Being Human.
- as You Would Expect from a Hoped to be More Aware World.
There was a world that long ago, before the Fall, 'lived by the long learned rules of civility'.
I

ntroduction here.
This is an introduction to some of the topics of the current project and all topics will be expanded upon. Living in Gracious Civility, and Healthy Rejuvenation - as you would expect from a soon to be, more aware world.
"Those Living the 'Higher Way of Being' before the last Fall, were still here to teach what that level is."
The perceived image of 'living spiritually' - or in a higher consciousness - does not have to be over-the-top, or an 'image' at all. We do have to aim to bring our soul level self into the 'real world'.
2020 - 2021 has been an experience of how bad 'very bad' can actually be.
Long ago, before the planet FELL around 13,000 years ago - and allowed a fallen energy stream to enter this planet - the people of this planet had LEARNED how to live in a way which assured peace and harmony for all.
The reason the Christ spirituality is different is because the Christos is not limited to being just a belief system or a 'spiritual' Way, but is a literal passage - to freedom for the soul trapped in this reality. There is a pathway through the brain which leads into the consciousness of a Higher Level. As you prepare for a new world based on GOOD not evil, it will still be a number of thousands of years before that consciousness rules on this planet.
It is said that the 3rd Eye is the Tomb of the soul.
The Tomb is the same as the 'cave', which is mentioned in many spiritual teachings.
The cave is the same as the cave taught by Plato - where people are watching the shadows instead of the True Light and taking the shadows for real.
Christos Portal - and is the reason it is more difficult to find! The point is to find that Portal which is a far greater Light and is Eternal."
Jesus Christ escaped the Tomb of Death.
He showed the correct Door out of the cave/tomb. This is also called 'soul freedom' from entrapment.
Living Source ... Plant Food

Fasting, Vegetarian Diet Natural Health

Plant and Health, Well Being . Index
You will probably know by now that covid-19 began as an agenda for something bad,
which has been blocked and is now about something else. This is now the end game of a battle between good and unbelievable evil, but an evil that many on this planet would have allowed to happen!
This is an introduction to some of what is happening during the time of 'covid lockdowns', the clear and obvious holograms of people, and in some cases body doubles, and an obvious danger inherent in taking a vaccine which is being shown to people as dangerous, who still line up to take the shot! continue
LEGAL STUFF and your True ID.
'Your Country Incorporated' was a business then set up in every country in the world.
A business is under Admiralty Law - the law of the sea. Under Admiralty (Maritime) Law, a living soul becomes a capitalized person (not living soul) which if they consent to this they then are a business entity within the corporation - and owned by those who own the corporation.
Living souls became a capitalized person which if they consented to this under Admiralty Law (Maritime Law) they then were nothing but a business entity within the corporation - and owned by those who own the corporation.
A living soul is under Common Law which is God's Law,
so it is possible to only identify yourself under Common Law and not consent to Admiralty Law which operates by your consent.
Alternative Health
and
LOVE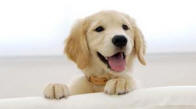 Academie Therapeutae - Rejuvenate.

The LIVING Life Stream : Detox : Regenerate :
Academie Therapeutae Health Index
Living Life Streams - the meaning of life force generating/bio-genic

: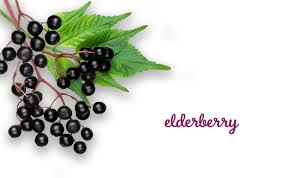 There still is A Place of Living Light
Where You Will Never Grow Old
and Never Die.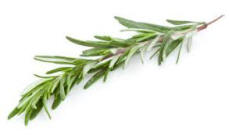 PLANT BASED NUTRITION,

VEGAN FRIENDLY & VEGETARIAN,

AGE REVERSAL, REGENERATION,

REJUVENATION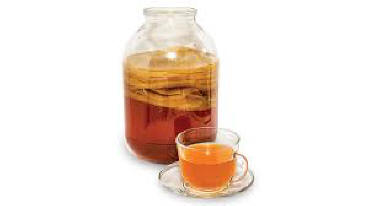 FLOWER, FRUITS, HERBS & PROBIOTICS BASED HEALING
REGENERATION and REJUVENATION
Interested in GOOD Health, Rejuvenation,
Losing unwanted Fat, Looking Great whatever your age,
Healthy Energized Longevity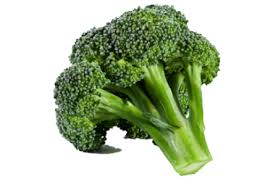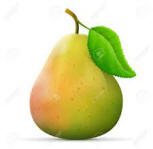 PLANT ENERGY
The LIFE-STREAMS . The LIGHT-STREAMS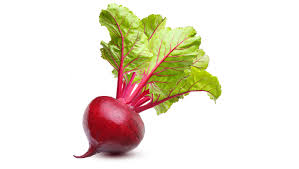 PLANT ENERGY . The LIFESTREAMS . The LIGHTSTREAMS .
The TREE OF ETERNAL LIFE - as taught by the ancient Healers originally from Thera.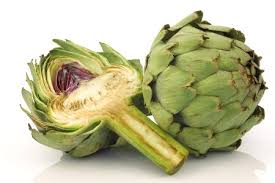 PLANT ENERGY : If you want to lose weight
Choose a vegan friendly diet.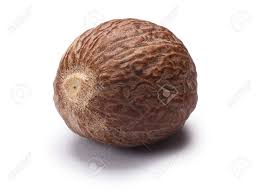 If you want healthy life extension
Consider periodic fasting, detox juice only days, and adding prebiotics and probiotics.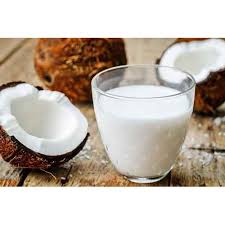 Plant Food
Fasting, Vegetarian Diet Natural Health
Solar Activity
Copyright soul-search.org ½2003- onwardsï Disclaimer