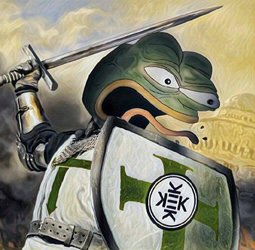 Previous MORE NEW for Jan 16th: to V - Day.
KEEP TRUSTING IN THE PLAN
"Never interrupt your enemy when he is making a mistake."
- Napoleon.
We are adding NEWS during the BLACKOUTS - CHECK IN HERE FOR NEWS. WE'LL DO OUR BEST!
UPDATED - Everything is expected to happened very quickly. These reports are claimed to be correct.
Stuff is happening!
Big Name Game Changer - The Declass of ObamaGate was announced.
* They have begun serving the indictments to the Senators and Congressmen in DC mostly for treason.
Massive DUMBS Being Taken Down in Africa - Botswana to Soweto.
This was the biggest underground hold of the cabal next to the Antarctica.
CCP Takeover of the USA
A possible kinetic attack (Pacific) began on Wednesday, following Monday's delisting of 200 CCP affiliated companies from the US stock exchanges. This is a big issue for the CCP and should they retaliate with a military strike all US assets are in position and ready. It is possible Iran could take action too. Another CCP ally is Pakistan where there was a major blackout and it is believed that key people were arrested. There is no contest, but Trump, with project Odin, has all the Odin satellites and the 'Rods of God'.
Nancy Pelosi asked for the nuclear codes - not for impeaching Trump, but to pass on to the CCP? The impeachment document wording actually condemns those who are calling for the snap impeachment. Nancy Pelosi is reported to be wearing the same dress and bracelet as she wore during the first impeachment. Also reported to have done a runner but is one of those who received an indictment. Gen. Flynn reported to have been sworn in as VP.
There are no preparations in Washington DC for any inauguration on Jan. 20th. No hotels booked out either.
However, on Jan. 20th 'Biden' and 'Harris' are to be sworn in at the Supreme Court - source Juan O Savin. These are doubles, or cgi. and they are being sworn into a government system that no longer exists. This will still lead to their official public arrests. The elite get Washington DC which is a satanic city and will be dumped. Could be real military action happening there.
* De-class of 9/11 coming soon. Including the gold beneath there that was quietly moved.
NESARA - a new financial system - was to be introduced in 1963 under Kennedy. It was not introduced by Clinton, or by Bush Snr which would have made it more to do with the Davos Reset version. If you do not know what it is then try an internet search.
WHAT IS REAL? [2021-01-12] - MONKEY WERX US (VIDEO)
President Trump's 2nd term inauguration appears to have taken place on Jan.11th in a private ceremony just before the Insurrection Act was signed.
The official public ceremony may be March 4th. The US has moved to Constitutional Law which means the legal structure of the USA is now different. It is a different system.
You can check what appears to be Trump's re-inauguration on 1/11 by doing the following steps : -
1. Open Safari on mobile. 2. Type in Whitehouse.gov . 3. Tap menu. 4.. Go to 'News'. 5. Go to 'Briefings and Statements'. 6. Go to the Statement on the Emergency. 7. Then tap the url as if to copy it. 8. Look at what Auto Pops Up.
Trump ended term as President on 1/11 then the 59th inauguration took place 1/11/21. The State of Emergency runs in DC from the 59th presidential inauguration on 1/11 through to 1/24.
The USA Corp Inc. began to be dissolved on Jan.20th 2017.
Now it is something different that is being introduced - a system which benefits everyone. The absolute dissolution was final in June 2019. As for an inauguration - its an inauguration into what system? In the original Constitution - which is being restored - the inauguration day is March 4th. That may be for the public after the one whiich took place on 1/11. There cannot be a legal inauguration of a questionable president elect under the restored Constitution.
All of this has been dealt with since 2017 - that is when the arrests began and executions began in 2019, except for John McCain in 2018. but nothing has been made known until now.
PROJECT BLUE BEAM RELOADED - GOD SHALL SEND THEM STRONG DELUSION, THAT THEY SHOULD BELIEVE A LIE!
Interesting but the Van Allen Belts are between Mars and Jupiter, not near the Earth and moon. The Roman Church did not hide the occult teachings through Egypt etc the Roman Church began 2,000 years ago and Egpyt was long before then. Lucifer does mean light. Luce is Latin for light, but it is the fallen light.
* Still expectations the 3 Gorges Dam will go - taking out the Wuhan Lab which is in the pathway.
Also all the servers for all the BTC for Bitcoin etc are stored beneath the dam. The dam is expected to go, but there may be a nuclear storage facility there too. All the cabal financial system has been stored underground. The new QF system is in the Starlink satellites. Is this the light side of the 2nd path or something that will be in play for the next 13,000 years to its next Fall phase?
* The big columns, or needles, that take pride of place in London, Washington DC, and the Vatican, is the symbol of Osiris's phallus and resurrection. It is part of the satanic religion.
* Lord Maiteya was the head of the cabal - surrendered.
* They are now revealing that the MK Ultra's new age was a cult plan to ease people onto the satanic path.
* The INSURRECTION ACT means everything has to abide by the Constitution. The new Impeachment document actually sets the case for those involved with it to be impeached - they have not abided by the Constitution.
*There are some good reports but Renzi is Italy's former PM.
General McInerney - Special Forces - High Treason.
* JFK jnr most likely did not die in the plane crash. But a lot of people today would need to have it explained who he is.
FREE BOOKS
REVEALING THE SATANIC CHILD ABUSE