Progressive Rock, Sophisticated Rock, and Hard Rock.
Led Zeppelin : Pink Floyd : Moody Blues : Enigma : Sade
'PROGRESSIVE ROCK'.
MORE MUSIC
Introduction to Enigma.
Best with headphones.
'Good and Evil'.
*The comment below was under a Pink Floyd track. It led to listening to Enigma again, and the music pathway changed to Enigma.
"Bands like Floyd - Moody Blues - Enigma have those secret messages that you gotta listen closely LOVE that style music !! Especially driving at night alone thinking and listen to it." 1 year ago.
Enigma - German band - sehr gut.
Enigma follow the theme of Good and Evil.
Mea Culpa
https://www.youtube.com/watch?v=BuYZ-Mc8iTQ 5 mins
Introduction to Enigma.
Back To The Rivers Of Belief : Way To Eternity / Hallelujah / The Rivers Of Belief
https://www.youtube.com/watch?v=u9P2rlQkmMs 10.36
Best with headphones. Most of these are from the one themed album MCMXC AD
More tracks added. Enigma is Michael Cretu, a German of Romanian origin. The languages are French and English. A bit late night theme. The French sounds like it's saying more but is basically only saying 'I am here with you'. The expert linguists at google translated 'je te desire' as 'I wish you'. Enigma is a German band. Thought it best to see and introduce these artists via their live stage show. The live recordings are bootleg.
Singer Andru Donalds was born in Jamaica. Fantastic voice.
Enigma - Beyond The Invisible LIVE 31.03.2019 WROCŁAW (Poland).
https://www.youtube.com/watch?v=74HVTzZP78U 4 mins. Introduction to Enigma.
Enigma - Gravity Of Love (Live 2019)
https://www.youtube.com/watch?v=sSBL65EIA0M Andru Donalds - fantastic voice. Great stage presence. Live show, not good quality, but an introduction.
More tracks added further down.
Enigma - Why (live)
https://www.youtube.com/watch?v=hi5h22HSR8s concert two weeks ago.
Mea Culpa (Part II / Fading Shades Mix)
https://www.youtube.com/watch?v=OD2QbWKNdb8 6 mins
From the album Enigma 3
Morphing Thru Time
https://www.youtube.com/watch?v=ZntPhESIHf4 6 mins.
Almost Full Moon
https://www.youtube.com/watch?v=MHwy2ahJuBQ 3.26
"I THANK GOD THERE ARE OTHER PEOPLE OUT THERE LIKE MYSELF."
Wake Up from the Dream - Beyond Reality
Enigma is a German-Romanian band. Lyrics in English. Le Roi est Mort. Vive Le Roi.
Enigma Full album. Le Roi est Mort. Vive Le Roi.
"I've listened to Cretu's music since around 2000. How do you summarize a mixture of sounds like this? Ethereal, progressive, spooky? Who cares? It's good music."
"Enigma compose the most breathtaking sexiest music. Never yet found a track i dislike after all these years".
Big Band sound.
Chicago - Street Player
This is the longer album version with Peter Cetera (vocals). 9 mins. https://www.youtube.com/watch?v=ar7Fzz3n2iI continues into the instrumental part and in places sounds a bit 'Bruno Mars', whose style is funk, but 30 years earlier. Street Player was lost amongst the (apparently) emerging disco style of the time when it was released, so it was missed. It should be rediscovered because it is very good. Really like this, including the jazz instramental of the second half.
Peter Cetera was born in Chicago and his family origin is Polish. He went on to have a very successful solo career with ballads - despite that he left 'Chicago' because he wanted the music to be more rock. https://chicagotheband.com/#
"Chicago is one of the most talented bands in rock history. Mixing rock and roll, jazz and many other genres the band created a unique sound".
'Chicago' with 'Earth, Wind & Fire' - 25 or 6 to 4
https://www.youtube.com/watch?v=OA8zo54CeqI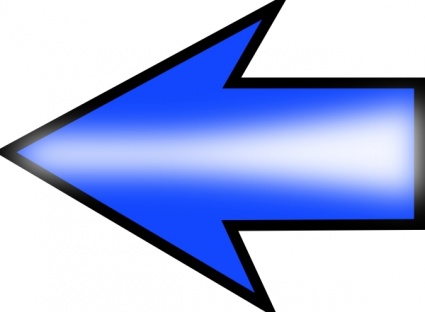 This is really good.
Chicago - Does Anybody Really Know What Time It Is.
https://www.youtube.com/watch?v=jJ-pvc-fGpI Their second big hit after 25 or 6 to 4.
Earth, Wind & Fire - September (Live)
https://www.youtube.com/watch?v=Rm_9mxZV10U This is a show in 1990 with a song from the 70's.
Earth, Wind & Fire - Boogie Wonderland / (Intouchables) with dancing.
Chicago - Moonlight Serenade
https://www.youtube.com/watch?v=Xft-1VUT5HA from their 'big band' album. 1995.
Chicago - Street Player
Short version cut before the intramental part. 4 mins https://www.youtube.com/watch?v=5GoT10N_ous live. Weird video clip. 1979.
This was released at the time when disco had taken over apparently, and it kind of got missed. That is a shame because this is very good.
."We absolutely need more musical groups like them today. Things are way too tense and this group no matter your age is relaxing" 1 year ago.
'Big Band' sound. Loud, Energetic, Funky, Soul, Jazz, circa 1975 (I think this was the release date of this). Good to get the bass on these tracks.
Earth, Wind & Fire - Africano/Power
https://www.youtube.com/watch?v=h2hMf7bVQ54
Earth Wind & Fire: Our music has been "a spiritual journey"
https://www.youtube.com/watch?v=vlDdGmmIh8Q 6 mins. https://www.earthwindandfire.com/
You can notice that the lyrics in these earlier decades were generally more positive than most of the lyrics today with the created generic 'stars' out front, with mostly pre-recorded sounds, particularly the beat, with lyrics (and videos) normalizing the abnormal - such as Sam Smith dressing as satan for the Grammys - which is the contract most of the music and film industry do 'sign with the devil' to be successful, and they have to provide a certain amount of content in their work which supports Luciferianism. The 'music industry machine' makes the people you never see very rich. Real musician/artists still do good work, like Ed Sheeran. We like much of the pop music today, but support real musicians, songwriters and true artists, or it could all be lost (no demand). In fact, that was the intention for changing the world to everything being online following the b/s that was 'covid'.
Earth, Wind & Fire - Fantasy (Official Video)
https://www.youtube.com/watch?v=L0CVoFsUhC4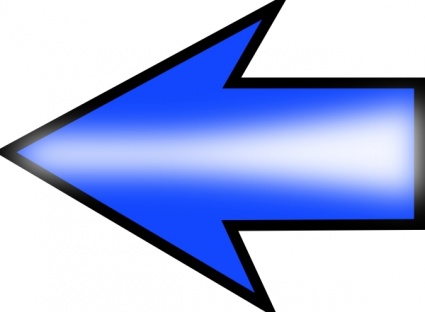 This is really good. Great movement. Just really great.
The singer is Philip Bailey.
An amazing voice, excellent movement, strong, decisive, very professional, real talent and excellent musicians. "Recognize it is your life. Not in review". "Maurice White was a musical genius. His lyrics, melodies, beats are so funky, soulful, spiritual, uplifting, he was amazing yet humble. Earth, Wind and Fire are an amazing band..." 3 weeks ago.
"I don't care how old you are... what color you are... this is one hell of an awesome piece of music!!" 10 months ago.
"Is it just me or is this one of the most talented bands of all time". 8 months ago.
"I bet beings from other star systems would be proud of humans and their artistic expressions when watching EWF" 1 year ago.
And here is Harry Styles!
British pop star creation of Simon Cowell (owner/ creator of the X-Factor, and 'Got Talent' franchises) who also created Harry Styles' earlier incarnation in One Direction. Harry Styles (29) won the Best Album award at the 2023 Grammys but this video is the BRIT Awards because the Grammy performance was full of 'matrix glitches' and the entire Grammys show was a mess (as described in reviews) . An entire array of lacklustre 'stars' being given awards for the best that seems to be available now - or more correctly, awards to those who 'sold out' for fame and fortune and no-one else gets a look in for recognition no matter how talented they may be. So this is where the faked music industry is now, and here is Harry Styles singing his song. https://www.youtube.com/watch?v=IgDCPDpgiSo Nice catchy little tune, vocals nothing special, movement nothing special, even a bit mechanical 'turn here' 'do this here', best song from the Grammy winning album.
The Grammy's also presented a very accurate 'satanic circle' round Sam Smith as satan.
Clearly normalizing something very abnormal. And how successful has the 'mind control' programme of recent decades been for making people receptive to things like this? Almost everyone thought this was 'okay' and nothing to overreact to. That response is successful ;mind control'.
Alternative Rock.
Linkin Park
have released a new, old song on Feb. 10th or 11th 2023 featuring the late lead singer Chester Bennington who died in 2017. The song is giving them their first new hit since 2017 - made its debut at #1 on all rock charts. From their first album Linkin Park were always stand out good. Like most of their songs, this new/old track does seem to highlight much of the trauma he went through which led to his suicide. It is understood that he was one of the victims of ritual abuse. Chester and the band are much loved. (I'm a big fan - but did not listen to the lyrics before). Picture is of Mike Shinoda (left) and Chester Bennington. This section may be a little sad.
Linkin Park cover the important issue of mental and emotional health, and they do so in a way that those who are their audience and may have these issues, can relate to, and can become comfortable with finding ways to deal with these things.
They are good people which is evident if you listen to their interviews, and their aim is to help by discussing an issue they clearly also had to deal with.
This has been an opportunity to listen to much more of their music than I did before, and I now wish I had done so before. There may be a page for Linkin Park's work.
Here is one of their best. Their first mega hit.
In the End
https://www.youtube.com/watch?v=eVTXPUF4Oz4
New track
Lost
https://www.youtube.com/watch?v=7NK_JOkuSVY Great track.
Lyrics - 'the damage I received'. This is just one reason why, regardless of what this story was, we cannot stand by and be silent about the topic of 'ritual abuse' that continues without challenge because ordinary people think it is a 'conspiracy theory'.
"The way Chester delivers the lines "but I'm tired, I will always be afraid" especially the "but I'm tired" part breaks my heart. It literally sounds like he's crying his voice breaks a little. What makes it more heartbreaking is how relatable it is on a personal level. I love you guys please take care of yourselves. I will too!" 7 days ago.
Mike Shinoda and Crowd Pay Emotional Tribute to Chester Bennington (In The End)
https://www.youtube.com/watch?v=okgm0jpKjwI 3 mins.
Given Up [Official Music Video] - Linkin Park
This may sound a bit like some kind of heavy death metal, but it is still the genre of 'Alternative Rock'. Linkin Park are a great band.
https://www.youtube.com/watch?v=0xyxtzD54rM 3 mins. Again the lyrics reflect the trauma Chester was going through. It was real. Yet also, Linkin Park are a great band. This is Alternative Rock. The song and lyrics are credited to Mike Shinoda, but it is unlikely the words of the experience did not come from Chester.

The song is added for the lyrics "Looking for help somehow, somewhere and no one cares". It seems that no-one cares mostly because people do not understand, and do not realize what someone like Chester was actually going through because it is not within their experience. .Yet unfortunately it is the case that many literally do not care.
Chester is singing about bipolar/manic depression (a better description) but the words that stand out to me are 'and no-one cares'. I know what it is to go through a run of terrible traumas, including but not limited to deaths that should not have happened - family, friends, one by suicide, one by a mistake, misreading the information on a medicine bottle, and even more than these. All are bad enough. But then to also have no-one around who understands or cares - it is that which makes it so much worse.
"No other music band in the world can express depression like Linkin Park." 1 year ago.
Featuring more tracks from Linkin Park
Linkin Park - The Catalyst [Live]
This band, which is part Japanese (Mike Shinoda is part Japanese) Linkin Park have produced a lot of good tracks.
https://www.youtube.com/watch?v=poofsG7yi0w Really like their work.
New Divide [Official Live 2011] - Linkin Park
https://www.youtube.com/watch?v=rGedjDnQ9cw
Castle of Glass [Live from Spike Video Game Awards 2012] - Linkin Park
https://www.youtube.com/watch?v=V86RcziyZ_8
Bleed It Out [Official Music Video] - Linkin Park
https://www.youtube.com/watch?v=OnuuYcqhzCE
Linkin Park - Crawling (Live with Chris Cornell)
https://www.youtube.com/watch?v=sAOLJVsk9mA Chris Cornell also committed suicide in 2017, in May. Best known as the lead vocalist, rhythm guitarist, and primary lyricist and songwriter for the rock bands Soundgarden and Audioslave.
Chester Bennington - in-Memoriam - Numb
https://www.youtube.com/watch?v=4LLPbD8dliY
and something to remember from Sting -
Fragile
https://www.youtube.com/watch?v=lB6a-iD6ZOY
"To whoever is listening to this song now, wherever you are.... Sending you love, peace, healing and all good wishes. May your life be good." 2 months ago.
Sophisticated Rock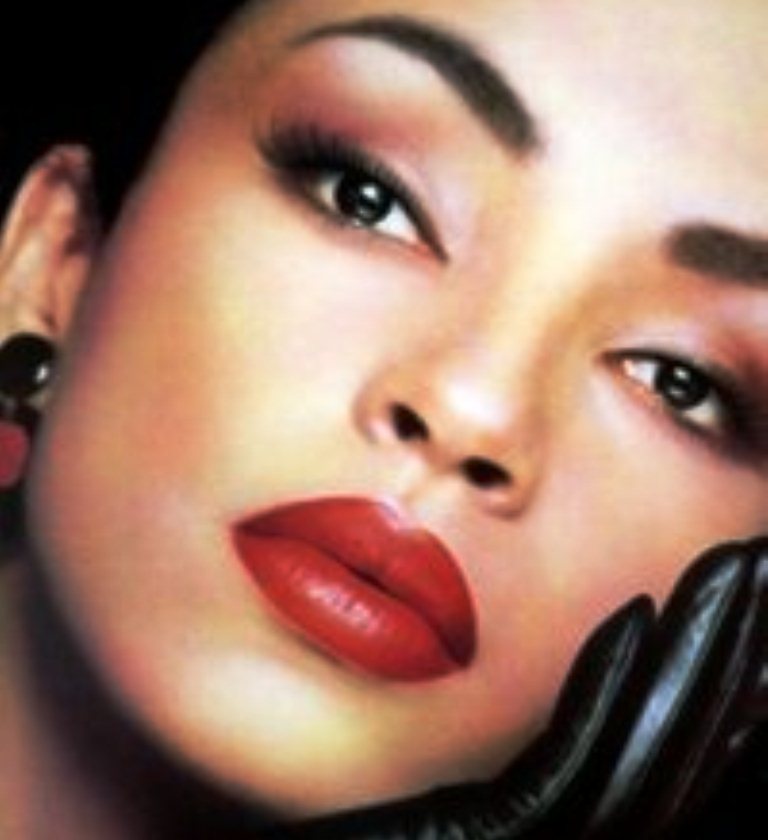 Sade pronounced Shaday. Name of the band and the name of the singer, a Londoner (London, England) whose father is from Nigeria.
Smooth Operator
https://www.youtube.com/watch?v=rS7Va0sBYAM
Sade - No Ordinary Love
https://www.youtube.com/watch?v=au8rHGvytn8

(Live) Sade always have good staging.
Cherry Pie
https://www.youtube.com/watch?v=bNkbbA_xW5E
The Moody Blues are progressive rock icons.
VERY DIFFERENT in sound and style to the hard rock featured.
The Moody Blues are very different from ;Hard Rock. Much 'prettier' with moving lyrics and magical harmonies - key to SOUND and clearing Darkness.
Their magical harmonies defined their 'sound'. Always lots of energy.
Their albums include 'A Question of Balance' and 'In Search of the Lost Chord'. This is a real thing. There is a range of frequencies missing from this planet known as the 'Lost Chord'. It will return as the planet changes.
The SOUND of their harmonies is very special.
The Moody Blues.
This band is one of the few stand out exceptional creators of very special music, harmonies, and lyrics.
There will be more added about The Moody Blues here.
I wondered if their sound might be more of their 'time' but so what, the music is great! They deserve so much better than that type of thinking, with their beautiful work - musically, their magical harmonies, and beautiful lyrics. So much energy.
Higher and Higher
https://www.youtube.com/watch?v=1IIC3YBY3DI
This track is a rocket - space shuttle taking off.
From 1973 - with a beautiful Justin Hayward, a really cool John Lodge playing bass (my favourite because I like how laid back he is) an amazing drummer Graeme Edge, and RayThomas and Mike Pinder on keyboards - all superb. From Birmingham, England - Brummies.
I'm Just A Singer in a Rock 'n Roll Band.
So much energy here. Watch this drummer! But all of them. When young. No theatrics just musicians. The two guitarists are so laid back, the drummer is going crazy. I love this track! Think I found it in 2018.
https://www.youtube.com/watch?v=N_J-hmyAS6c Love this drummer! They are all so cool. Look at their eyes.
Great lyrics about the Earth and the artist who created it. "These guys are so sincere in their music." 5 months ago.
"The Moody Blues are probably one of the best bands ever! They're right up there with Pink Floyd! Omg they are geniuses!"
Question.
https://www.youtube.com/watch?v=qxOAhsngMyc - magical harmonies.

"The Moody Blues can teach the whole "pop" music world how to SING (no "autotune"!) and PLAY actual freakin' MUSIC! We were BLESSED to have such records played on the radio in the 70's. I genuinely feel sorry for today's youth that they don't have anything CLOSE to such greatness now!"
Nights in White Satin - The Moody Blues [1967] [Full Version Remastered]
https://www.youtube.com/watch?v=gqaiS-sDQyY Beautiful.
"One of the most beautiful pieces of music ever made." 8 months ago.
The Story in Your Eyes
https://www.youtube.com/watch?v=-9Zr440nXe8
"Note the layers of instruments, layers of backing harmony vocals, overlapping complimentary tones, excellent melody, and the overall sonic quality. The listener's attention is never on one instrument for more than 8-10 seconds, and can easily be drawn away to at least two other layers.
The Moody Blues - Watching And Waiting (Music Video)
From the album 'To Our Children's Children's Children'.
"The Moody Blues are an English rock band. Among their innovations was a fusion with classical music, most notably in their 1967 album Days of Future Passed. The Moody Blues have sold in excess of 70 million albums worldwide and have been awarded 14 platinum and gold discs."
I don't know why, but I had this track start playing in my head, I didn't even know I knew it. I am now including it,
This is an incredibly open, moving, beautiful, heartfelt song by Justin. I think it is very hard to express something like this, which is also a spiritual search. How beautiful Justin is. This does bring tears to my eyes!. You don't get someone speaking from the heart/soul like this, much today. Sometime around 1967 and now it really is a message to the Children's Children's Children.
https://www.youtube.com/watch?v=A0PhrYLP2NY
The Moody Blues - The Voice
https://www.youtube.com/watch?v=WsUkT3uLChU
HARD ROCK.

Time to listen to more music -
HARD ROCK for Earth's Time to WAKE UP
and boogie.......!
*This project looks for SPECIFIC music that has energy, power, and frequencies. It also has to bypass the 'brain entrainment' of recent years.
Cannot think of many (any) in current times, that can equal this ENERGY, CHARISMA, STAGE PRESENCE or the MUSIC.

As the frequencies have been blocked and reduced particularly during the last 20-25 years, the frequencies being looked for to WAKE UP from the DREAM-Trance that leads to the Dead - were mostly brought into the planet before that time. Before the late 1990's.
It means you had future timeline people here doing that - they were ahead of the timeline they came into. They are ahead of the current timeline people too, who are now being helped out of it. Just as you have future timeline people providing information like this.
Undoubtedly clears 'darkness'!
Or at least shakes it up a bit!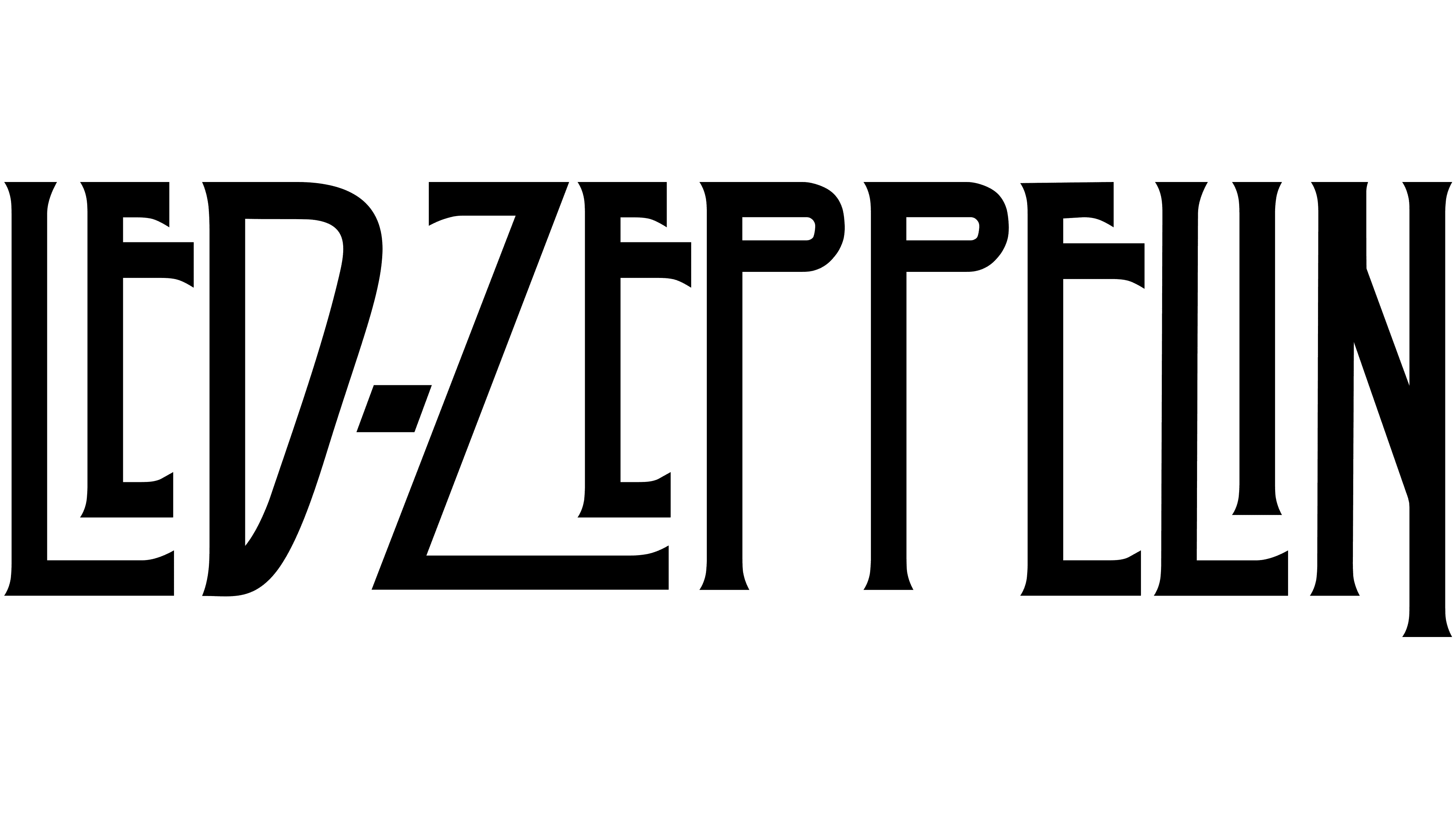 Whole Lotta Love - Led Zeppelin Live in NYC | 720pᴴᴰ | 30fps | Hard Rock.
HIGHLY RECOMMEND WATCHING JIMMY PAGE'S MOVES.
"The amount of coolness in this performance is insane!"
"Jimmy's dance moves make this worth watching all in itself."
"The coolest guy in Manhattan instantly became the 5th coolest guy in Manhattan the moment these 4 crossed the East River."
"It just gets more awesome every time I hear it, still by far the best ever rock band of all time, past or present, the masters UNTOUCHABLE." 1 month ago.
*There is nothing that matches this in today's music.
Anyone can see from these videos that LED ZEPPELIN were the best - Hard Rock. Didn't think we would have these up for long, but my goodness LED ZEPPELIN were good! Maybe the current world NEEDS basic hard rock like this.
This is Hard Rock. Led Zeppelin are really good, never watched them before! Jimmy Page is so good with his performance and guitar. He plays the guitar and moves in a very sexy way. And Robert Plant of course - love his style. Great showmen both of them.
Needs headphones or good speakers.
My mum would have liked this! It is difficult to impossible to find anything with this much power and energy in more recent music, and the stage presence too, is so good. Plus some real, get down and 'boogie' 50's style rock n' roll, though not personally a fan of this, here it is at its best because its Led Zeppelin playing. A lot of people would like to get up on stage and play and move like this!
Some real boogie rock 'n roll in this, and some great 'Chuck Berry' inspired moves which Jimmy Page adds to and does stupendously well. He is really good! Some of the moves later also used by Angus Young in AC/DC, but Jimmy's the one to watch. *It is known about who and what is running the music and entertainment industries and covered on this site. It is also known that Jimmy Page has an interest in the occult etc and it does look like he is doing one of the nutjob cult's hand symbols. But the music and show are fun.
https://www.youtube.com/watch?v=IbW5K2F1N28
Remastered studio version of 'Whole Lotta Love'. This is a good definitive Led Zeppelin track. The drummer John Bonham was exceptionally good. https://www.youtube.com/watch?v=oaSk5vnAVJ8
Might as well add two or three more!
Heartbreaker (Complete / Fan Edit) Madison Square Garden, NY 1973
https://www.youtube.com/watch?v=gEoNbAdwQC4 Jimmy Page is amazing!
Since I've Been Loving You (Live at Madison Square Garden 1973) [Official Video]
https://www.youtube.com/watch?v=4gT63xovuWE
Kashmir (Remaster)
https://www.youtube.com/watch?v=tzVJPgCn-Z8 This was my favourite Led Zeppelin until I saw the NYC Live Show and 'Whole Lotta Love'.
AND
Jimmy Page's Chopin Prelude n.4 - Arms Concert New York 1983
https://www.youtube.com/watch?v=QATICdf7b-0
This 'PROGRESSIVE ROCK' is about creative music, art, complex composition and FREQUENCIES because the planet is changing from 'dying' to 'Living'.
It is not about 'pop', not rap, not metal, nor beat and rhythm, which is fun, but is not complex composition and is a different genre of music - mostly originating from West Africa and adapted by the Americas - which is part of the 'dead' muertos.
This page is featuring David Gilmour/Pink Floyd specifically, and featuring the genre of progressive rock. It is about complex composition, and especially about stunning, soul filled guitar solos. David Gilmour's mission has been a very special one, for these times right now.
It is also exciting.
David Gilmour
You can see the effect of this SOUND in the eyes and in the smiles
of these superb, high integrity, musicians who know how blessed they are to be part of the sound they are creating.
LISTEN!
You will be 'touching' Eternal God Source.
"This isn't just music, this is art. The melodies , the composition of instruments, the inclusion of sounds…this is art!"
"During Gilmour's solo people in that audience are mesmerized as if hit by a stun gun. Remarkable."
5 days ago. "Why's everyone discovering this (music) now, wtf?"
"When the show ended after 2 hours in outer space, the silence in the 100,000 person crowd was so thick no-one dared to whisper, afraid to break this religious experience."
This comment was for the PULSE concert which included 'One of These Days'.

RECOMMENDED TRACKS TO REACH 'HIGHER' WITHIN.
This world has been under a 'dying god' for over 5,000 years, one with practices which have slowly been putting you to sleep.
If the planet did not change now, then it would be on the path into a Black Hole. That's why the 'god' is shown sleeping. It is death. The religion of the dead.
"A team of astronomers from the European Southern Observatory (ESO) and other institutes has discovered a black hole lying just 1000 light-years from Earth. The black hole is closer to our Solar System than any other found to date and forms part of a triple system that can be seen with the naked eye." (https://phys.org/news/2020-05-astronomers-closest-black-hole-earth.html.) The black hole can be seen in the night skies off the coast of Antarctica (as the Earth shifts in its cycle during the fall.)
Listening to this SOUND helps raise the frequencies of the entire planet out of the 'dead'. The path of 'the dead' is a real energy stream.
The planet's current change is to a different energy stream of Life. Living energy.
Remember, this is about SOUND to clear the dark energy.

SOUND
to make you sit up and take notice - pumping with LIFE energy, and to
WAKE UP from the Dream Spell.
God is NOT asleep!

This one.
NEW added Oct. 2022.
.*Even better with extra bass.
Pink Floyd - One Of These Days (PULSE)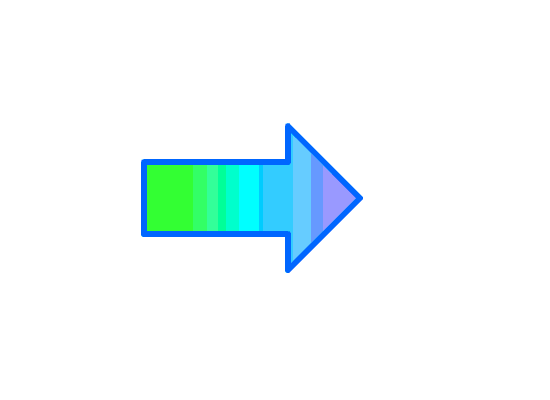 https://www.youtube.com/watch?v=CK_BcyKOAt4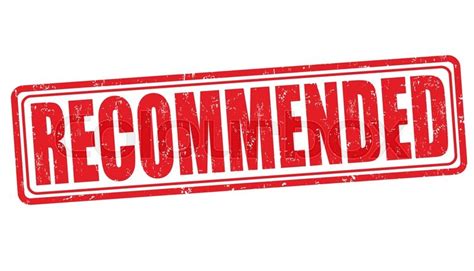 In the improvised section with just the bass, do you, like us, think it seems to sound like saying 'happy people'?
" All I can say is that this concert was as close to a religious experience or being abducted by aliens. Out of the f n world. Best concert I have ever been to."
"I've seen them 3 times & you are spot on you dont NEED drugs or booze, the music takes you there."
"One of the most brutal Bass lines ever."
"OK, we love THE BEATLES, QUEEN, LED ZEPPELIN, BLACK SABBATH, THE DOORS, DEEP PURPLE, RADIOHEAD (and a whole lot more. Stones, Iron Maiden, Nirvana etc)... BUT PINK FLOYD... PINK FLOYD is something very special!!! they gave me the best feelings of my life "
"For me there are no words to describe the way this hits my brain. I've watched this video full throttle on mushrooms, I've gotten baked and just veg out to it. I've listened to it in the morning the afternoon. All kinds of mindsets and every time its the same...f...ing awesome." (3 months ago.)
Love the work done when Roger was part of the band, but he left. He remained political and aggressive which is still obvious in his 2022 shows. Pink Floyd evolved to a considerably higher standard of stunningly professional musicianship, and also into some kind of mystical, cosmic, legendary status. The SOUND to activate awakening is in their Later Years work.
This track is my daily meditation music.
* Can get good bass through the headphones but needs 'extra bass' speakers.
More comments:
"Right NOW, My Holy and Most Almighty God,
I AM taking your advice and I AM getting high(er than You),
I AM not watching the news (or the TV in general) and I AM loving and appreciating You through, not specifically Your music, but the music I grew to LOVE."
Then maybe :
Pink Floyd Astronomy Domine From PULSE
https://www.youtube.com/watch?v=baAyfvfeK38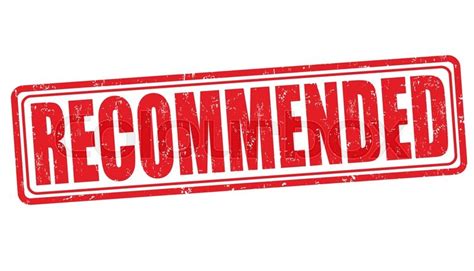 "I'm 16 years old I started listening to Pink Floyd 8-10 months ago and I'm sure it's gonna go with me for the rest of my life."
*Listen to Nick Mason's drumming.
"They opened with this (Astronomy Domine) when I saw them the first time - 5th row Vancouver.
The drums coming in out of the dark like they were calling forth the apocalypse, thinking OMG it's actually Floyd in the shadows, steps away from me.
And then Rick's steady English voice taming it so beautifully...and the lights went up...and there they were. God bless you, Rick."
Picture of Richard Wright.
Then this

'Welcome to the Machine'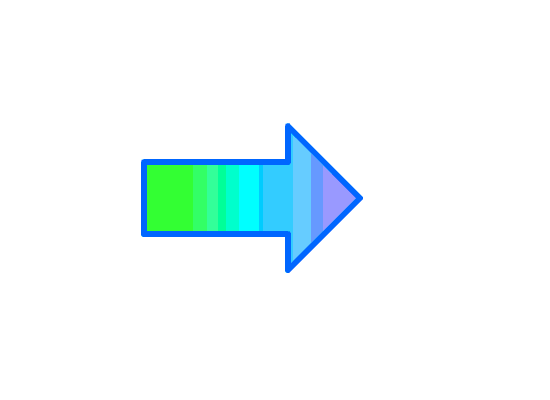 https://www.youtube.com/watch?v=DuhsfDgsA1Q 2019 remix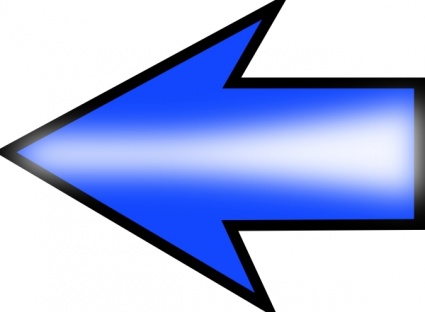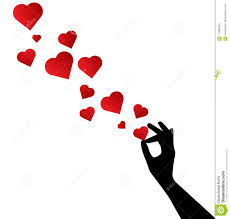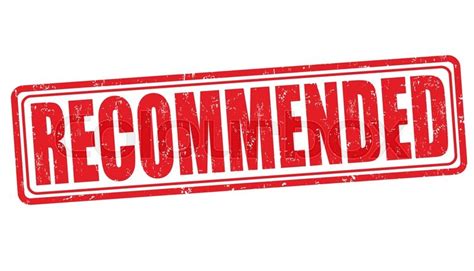 '"What did you dream? It's alright we told you what to dream." That line in this song still gives me chills.' 11 months ago.
"The song describes the band's disillusionment with the music industry as a money-making machine rather than a forum of artistic expression. The plot centers on an aspiring musician getting signed by a seedy executive to the music industry (the "Machine"). The voice predicts all of his seemingly rebellious ideas ("You bought a guitar to punish your ma / You didn't like school / And you know you're nobody's fool"). His illusions of personal identity are further crushed with lines such as 'What did you dream? / It's all right, we told you what to dream'." Comment on the satanic run 'music industry'.
David Gilmour really knows how to create great arrangements. So many additional sounds hidden in there. We think this is better than the original and with more groove. ]
This one

Pink Floyd - Yet Another Movie Remastered Later Years 2019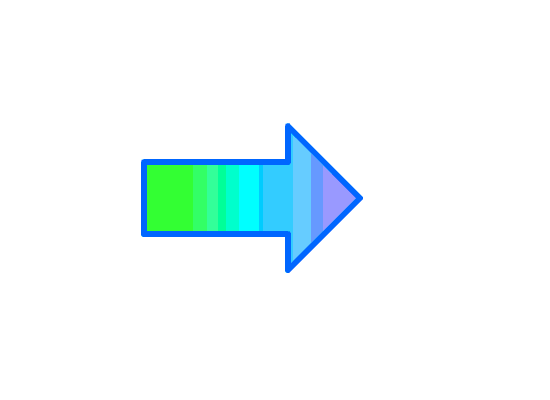 https://www.youtube.com/watch?v=HaroBsuvKb4 -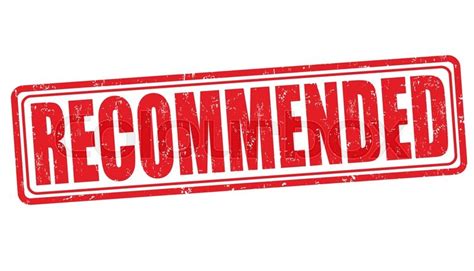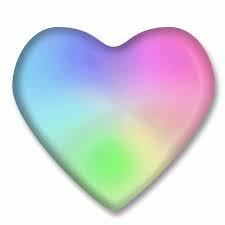 notice the young guitarist Guy's eyes because this sound can change your eyes.
'"Yet Another Movie" by Pink Floyd is one of the most mystical songs ever created! Every time I listen to it, my hair in the back of my neck just stands up!'
"I have to say Pink Floyd come from another planet." "No, they come from beyond the event horizon of this universe."
"This song literally gives me goose bumps." This music is from a higher universe.
"I grew up with Pink Floyd, it's simply the healing wave for my life. So different from any other sound in this world....".
Tracks added are transcendent, and also those which really rock.

David Gilmour
'Run Like Hell'
David Gilmour (2016 show) - Run Like Hell (Live At Pompeii)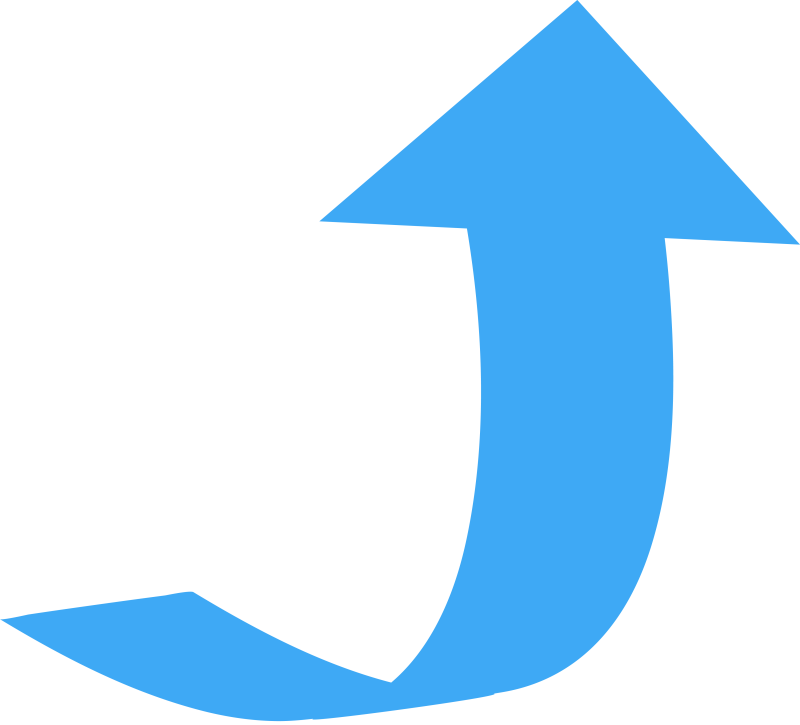 "What a fitting song for the city of Pompeii." (For those who don't know, it was destroyed by a volcanic eruption of Versuvius nearly 2,000 years ago. I have been to Pompeii and also inside the crater of Versuvius.)
"I've seen Pink Floyd live and have to say this is the best performance of Run I have ever heard. David is on point as usual but he sure knows how to pick musicians and singers."
"Every musician from this concert did an outstanding job!"
Venue is an ancient Roman amphitheatre with heritage restrictions.
Hey You
https://www.youtube.com/watch?v=PmkJt2Zi1b0 4 mins .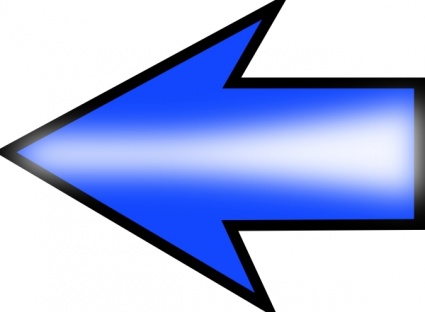 Gilmour's guitar work again.
From the album Pink Floyd The Wall so it is part of the entire theme. * The original on the album is great too.
WAKE UP From the Dream Time, the Deamspell!
When You Are Ready -
Echoes - David Gilmour Live in Gdansk.

This is an OBE - Out of Body Experience. You can hear a heartbeat on re-entering the body. You are not the physical body. The body dies. You are the soul-spirit within the body.
Note the amazing amount of sound produced.
"It's unf,,,,,,,,,,,believable how much sound Gilmour gets from his guitar."
"If everyone on this planet would be listening to this song every day, the world would be a better place!"
"NOTHING can compare with Pink Floyd's "Echoes" and David and Richard's spiritual connection together when performing it, for there is NOTHING ELSE LIKE IT! ... "Echoes" is a thought-provoking, emotion-evoking GIFT to mankind that FLOWED to us through the souls of those who crafted it. It is indeed a True and Timeless MASTERPIECE the likes of which has never been experienced before, nor ever will be again."
"I'm not a religious or spiritual man and had never had a spiritual experience until I saw this man play live in Belgium in 1994, one of the greatest days of my life."
"Words can't describe how I feel about music like this... Just chills.... chills running through my body."
"One of the finest instrumentals ever written. We shall never again see a band anywhere near as good as Pink Floyd".
"Finest moments of humanity."
It is interesting to see film footage of the beginnings of Pink Floyd - mostly in France - with Syd Barrett and then David Gilmour. Some of it is a riot to see, with everyone including the dancing audience trying to be in some totally out of it trance like bliss, which they thought was what it was all about in those days, but you also see how splendidly Pink Floyd kept to what they wanted to do, and within about a year it is very clear that Gilmour's guitar playing is something special. Their songs show how they developed to 'Careful with that Axe Eugene' and then quite soon they produce 'Dark Side of the Moon' - on the charts for nearly 20 years (maybe more now, the figures appear to be from a 2020 report.) It's the only one by far, ever to do so. It is still good stuff. It will be magnificent forever.
"Pink Floyd has made history with their musical masterpiece "The Dark Side of the Moon" once again. Over four decades after its release, it's back on the US Billboard 200. ..........."
Shine on You Crazy Diamond
'Syd' Barrett - original band member/co-founder, good looking, vivacious and charismatic. Syd is the 'crazy diamond' who overdid the drugs experience. had brain damage, and died.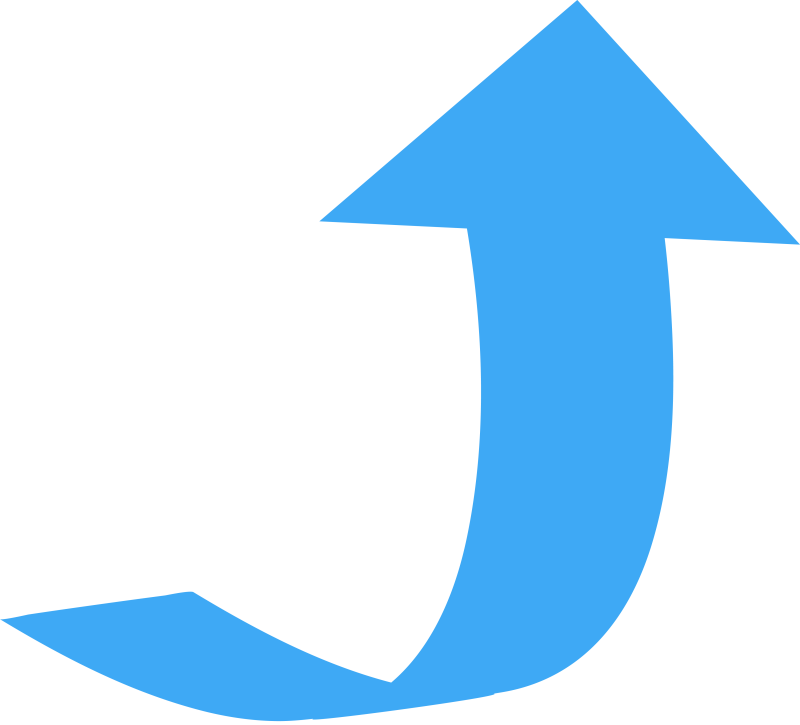 "This is epic, perfect, the best version of this song ever! I've got no words to describe how deeply this touches my soul."
".....Who wishes his great-grandfather rocked the sax the way the old man did!"
"This isn't really a song you listen to, this is a song you feel every note."
"I literally don't know where I would be without Floyd. It has helped me through some of the hardest of times."
More Comments :
"Hopes, fears, love and loss. Goose bumps, shivers, tears, warmth, intense joy. How 1 piece of musical perfection call pull that off amazes me still. Thank you Pink Floyd for allowing me to feel all the feels."
"I listen to this song at least once a day. It's part of what keeps me healed."
"Some music just hits your soul. This is one of those." (Ref: High Hopes- (Later Years Pink Floyd.)
".This is what MUSIC is meant to be."
WAKE UP From the Dream Time
..........the Spell that sent everyone to Sleep!
Many, including us, feel a 'need' to hear some of these sound frequencies each day, as a 'meditation'.
NEXT RECOMMENDED.
David Gilmour - Sorrow (Live At Pompeii)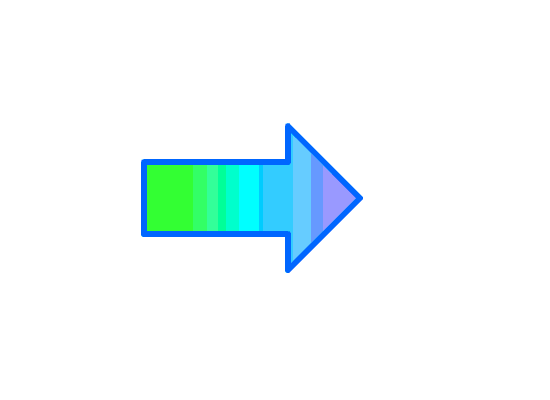 https://www.youtube.com/watch?v=q3ATfbYXqpc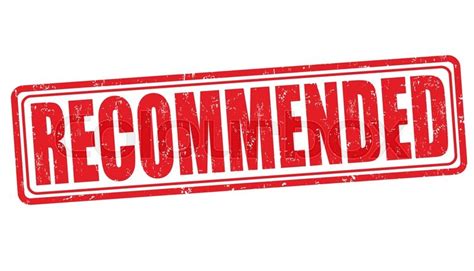 Best improvisation ever. From the 2016 show which also includes 'One of These Days'. . Video added to youtube in 2019.
The venue is an ancient Roman amphitheatre with heritage restrictions.
"This is the best version of Sorrow ever made, superior to the original and the newest remix, better than any other live performance. David's playing here is out of this world and you can hear the wisdom in his voice from him, absolute harmony" (I agree, its the best version.)
"The last to join Pink Floyd, yet made it legendary. Not to take away anything from Waters, but... this is God like." (1 year ago.)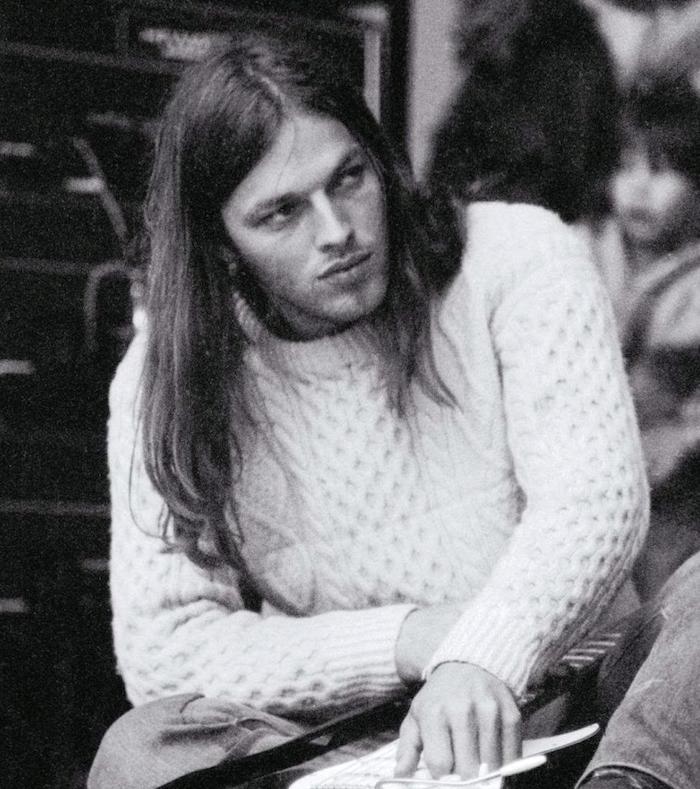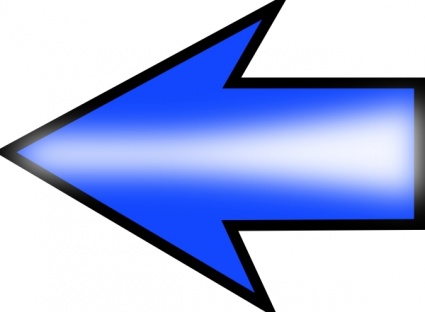 David Gilmour!

'Us And Them' and 'Any Colour You Like'
https://www.youtube.com/watch?v=zsd2KpXZgsE (**Extra Bass.)
"...something about Gilmour's voice is transcendent, ethereal, no words can describe." There is something that is really haunting (to me) about this track 'Us and Them' and now my headphones are providing extra bass. This link also includes 'Any Colour You Like', 'Brain Damage', 'Eclipse' which all blend seamlessly together. This was on the charts in 2020. It is kind of like this came in from a different star system "hey planet Earth, remember who you are." How did they produce this so many years ago?
Dark Side of the Moon
- full album.
https://www.youtube.com/watch?v=hsr4PmeEocE" In 2012, it was selected for preservation in the United States National Recording Registry by the Library of Congress for being deemed "culturally, historically, or aesthetically significant".
Pink Floyd - 'Dogs'
A later album than 'Dark Side of the Moon' this is from 'Animals'.
Another Brick in the Wall
https://www.youtube.com/watch?v=hvfjdd--Zl0 This is an excellent new version of the very well known classic,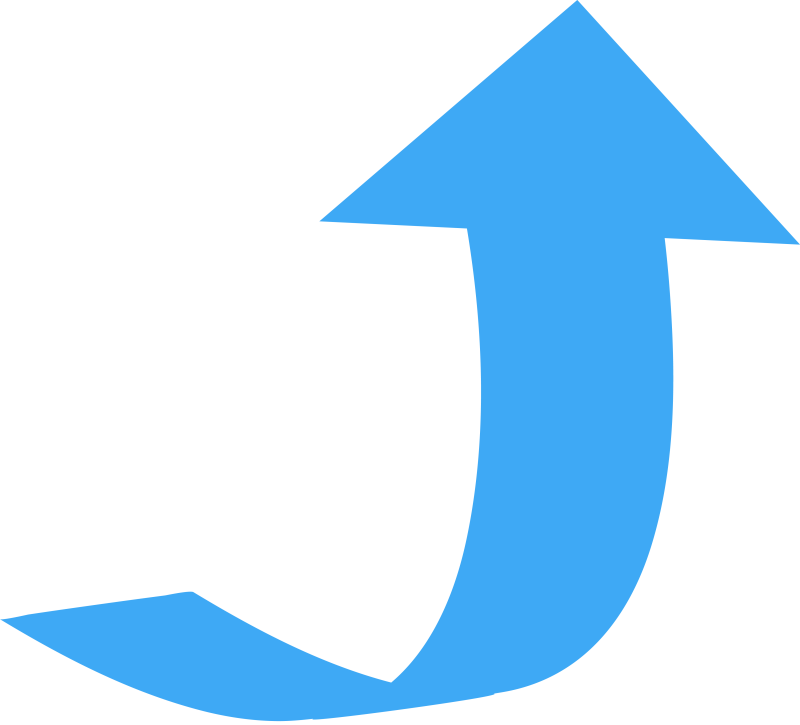 This is short, and the solos begin at around 3:45. with Tim Renwick doing the last solo. This was live and they improvised most nights for around 6 years This version was outstanding. 7 mins.
"I'm 20 years old and recently started listening to Pink Floyd a few months back. my dad,,, and he absolutely loved Pink Floyd, and he's from rural Greece! I ended up finding them on my own and have fallen in love with them just as my dad did...." (one month ago).
Careful With That Axe, Eugene (Live At Pompeii 2016 Remix)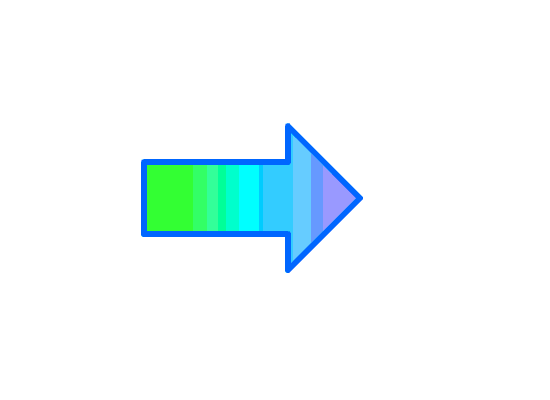 https://www.youtube.com/watch?v=yFvJxLD-yUE
Echoes (Live At Pompeii 2016 Show)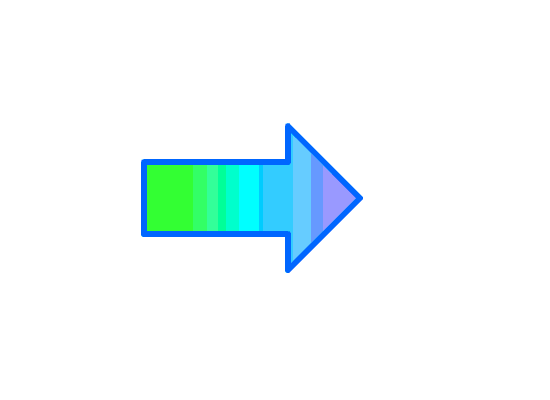 https://www.youtube.com/watch?v=_69ApglQdxI
Very different from the Gdansk version. Slower pace. Use headphones.
This is from the 2016 show at Pompeii.
2 Shows.
SOUND to clear the dark energy from yourself, and this planet.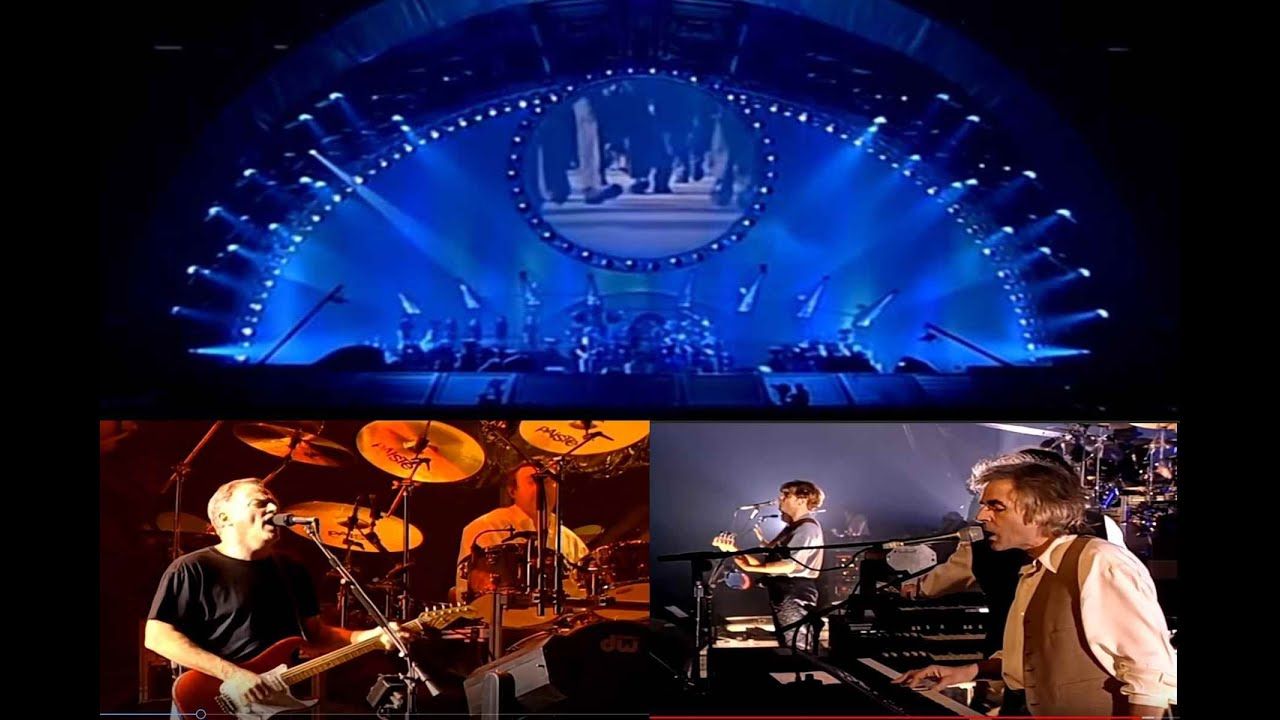 NEW added Nov. 4th
Pink Floyd - PULSE SHOW Remastered 2019.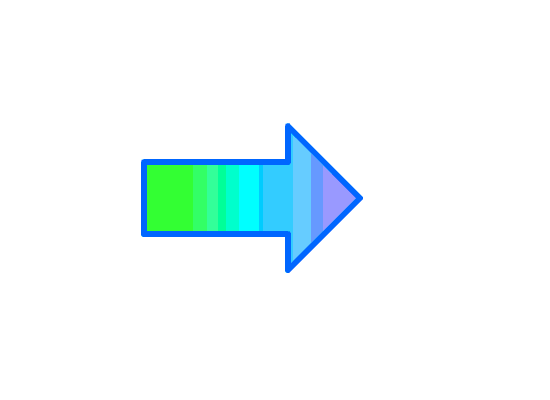 https://www.youtube.com/watch?v=E9Iau_oik-E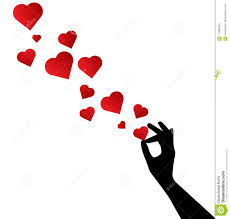 ..................................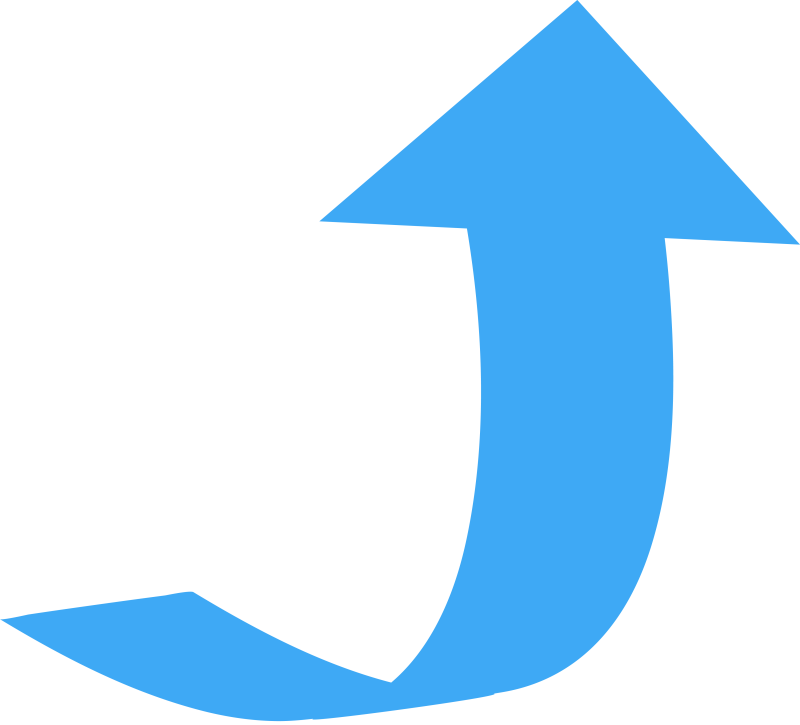 Includes a different version of the track 'Sorrow' added a couple of links further down. There is a second part to be added if we can find it.
Love the work done when Roger was part of the band, but he left and remained political and aggressive which is still obvious in his 2022 shows. Pink Floyd evolved to a considerably higher standard of stunningly professional musicianship, and also into some kind of mystical, cosmic, legendary status. The SOUND to activate awakening is in their Later Years work.

"What a beautiful sound! Impossible to make a Strat sound better. Thanks Mr. Leo Fender." (Comment 3 weeks ago.)
"Sound magic, these guys did sound magic that makes you fly. And not once or three or five, they did it for decades, entire universes. Unique."
(Comment 4 weeks ago.)
"THERE ARE NOT ENOUGH WORDS TO DESCRIBE WHAT THIS BAND REPRESENTS TO THE WORLD, EVERYTHING THAT CAN BE SAID IS AN UNDERSTANDING, THE BEST OF THE BEST, WITHOUT FEAR OF BEING WRONG." (6 months ago.)
"The best musical concert in the history of humanity, from the second 0 to the end you are obliged to feel and transport yourself, who knows where we are going at those moments, but is the closest thing to elevating us there is no doubt, thank God for giving me the opportunity that not everyone has to open my soul so much." (5 months ago.)


Pink Floyd - "Delicate Sound of Thunder" New 4k Edition
https://www.youtube.com/watch?v=13m5-0EOwIM Full Concert. Uploaded in 2022.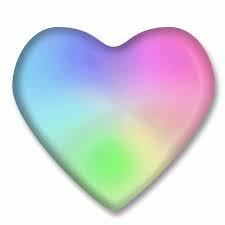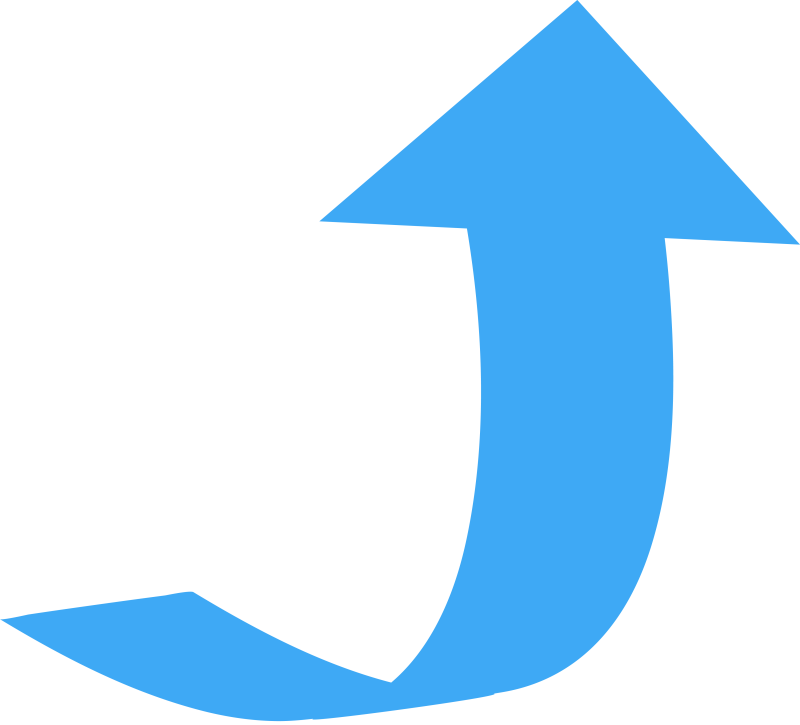 Comments :
"If this does not give you goose bumps a time or two then you will never get it. THIS, yes THIS is music."
"... These guys are legendary in the universe of music and what they did for 'live' concerts. Damn." (2 months ago.)
"It doesn't matter how many times I listen and see a Pink Floyd concert, I am simply blown away every single time!!" (3 months ago.)
"The best group of musicians in the world." (2 days ago.)
"To me, their music feels like it came from Earth's conception. It lives and flows from every micro organism and every soul that has ever existed and will continue until the end of time itself." (2 months ago.
Pink Floyd - A New Machine/ "Terminal Frost" (Live Remix 2019)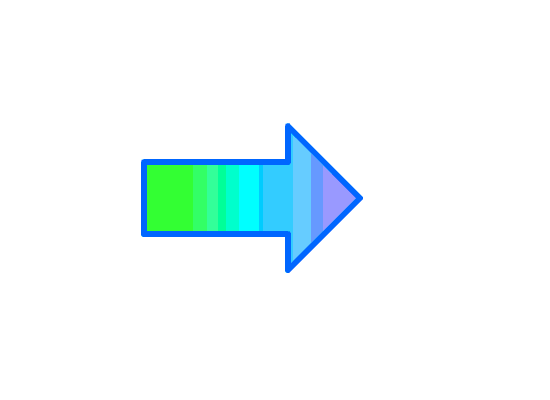 https://www.youtube.com/watch?v=4Tv4Io-cuxA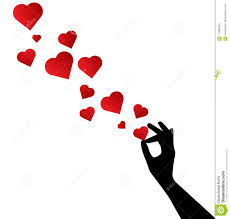 ....................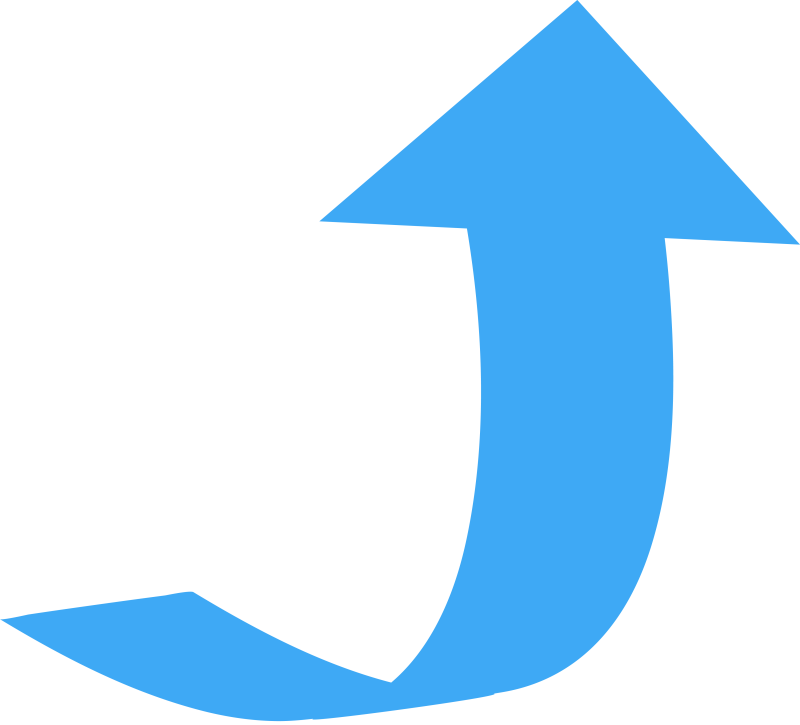 Oct. 6th 2022.
While having to be here in one of those towns called a 'God's Waiting Room'
went into a local cafe and they were playing Pink Floyd. The19 or 20 year old girl was a big fan & worried that she'd have to turn it off as most people don't know or understand good music. Usually the music here, everywhere, along the sea front and at the marina, is ancient 'pop' stuff from Kiss, Michael Jackson and so on.. Nothing new,. it is all geared for 'old' (in mind) people and 'sheeple' tourists both young & old but all ASLEEP - just watch them on the promenade.
And those who just seem to spend the entire time sitting around with their phones, are waiting for someone, or the cell phone, to tell them what to do!
Right now, going through the tracks the PF fan in the coffee shop chose, and adding them, into the overall mix..
The next track sums up the experience of being in Mexico!
Comfortably Numb
https://www.youtube.com/watch?v=x-xTttimcNk (Original version.)
"Best guitar solo for me, it is ethereal but so so beautiful."
"During Gilmour's solo people in that audience are mesmerized as if hit by a stun gun. Remarkable." (From the version at the Royal Albert Hall, London.)
More tracks added below.
*We are actually 'new' to the music versions here and PF's 'later years', having only discovered these in 2022.
'Discovered' David Gilmour and later works in early 2018 - despite that my boyfriend, a musician, did play on stage with Pink Floyd, but not filmed. Not knowing this work is a good thing because it is all new, and it is very much SOUND for this time of transition for the planet.
All tracks are considered the best versions of PF's very extensive work.
There are many live versions and PF improvised nightly. Many of the PULSE works were only released onto the internet just before 'covid'. They had not been available before. Their music was phenomenally successful, but much of their music - like 'Animals' - was never promoted by the 'satanic music industry' because they did not conform to 'requirements', and their tracks were long - so many people did not get to hear it..
For anyone who is a musician or dancer etc then they MUST have music and dance in their lives, it is life blood, because the sound moves through them.
If you think in terms of 'Time' then you will restrict your reality.
Newly added. Sept. 2022.
Pink Floyd - Dogs [2018 Remix]
"This is insanely good, if this (Dogs) is anything like the rest of the album this will definitely become the greatest Pink Floyd album ever". (2 months ago.)
* Listen to Rick Wright's keyboard.
"What an album! This is a staggering work of genius," (7 days ago.) "This is one of the greatest rock albums ever made." (1 hour ago.)

'Sheep' 29:58 great lyrics for the 'covid vaxx era'.
"The first thing that jumps out to me is NICK MASON IS A GREAT DRUMMER !!!" (3 weeks ago)
Comments : "Not one of the darkest of Pink Floyd songs, but one of the darkest of all songs. Still gives me chills....". (2 months ago.) "This is adapted from Animal Farm,such a great dystopian novel." (1 month ago.) "I asked myself once (as I'm a sound engineer) how would Pink Floyd sound, with all the possibilities today...??? this EXCEPTIONAL release answers perfectly...... ;;;;;;;;;;;;;;;;;;;;;;nothing sounds like them...they're definitely from another world..." (8 days ago.)
"To think that such conceptual music of this proportion will never be produced ever again is quite disturbing to be honest.". (2 weeks ago.)
"My 11 and 13 year old girls LOVE this album and they love Pink Floyd! (I must be doing something right as a parent!)" 9 days ago.
"I feel extremely sad for people who have never listened to Pink Floyd." (3 days ago.)

Wish You Were Here -
The girl in the cafe also chose 'Shine on You Crazy Diamond' which is already listed.
Mystical Sound - for our time Now - and the shift to Light.
The music of this band - now remastered and with new versions for the 2020's - was so cosmic that people assumed they were on a drug trip to produce anything so 'heavy'. In reality it was produced by 4 superb musicians and composers who were light years ahead in where their sound was reaching. In the early days they of course, were exploring dope etc and they said as much, but it was not an image they wanted if they were to go forward.
Pink Floyd are English.
4 students who weren't actually studying anything, from Cambridge, intelligent, super cool without question but not drugged out low IQ partying types smashing up hotel rooms, nor involved in the 'music industry machine' as run by satanists. Waters who left the band but continues with shows, is not Pink Floyd. Gilmour won the rights to continue with the name. Sadly many people do not know this so missed seeing Pink Floyd. We too only recently discovered that Pink Floyd had continued and produced all this superb work featured in this section. 'Discovered' David Gilmour around 2018 but so wish we had known long before that.
Those who can't 'wake up' may soon find they are on the wrong planet.
Unfortunately, a lot of people are now so brain altered that they are not going to 'wake up'. Just can't see it happening.
Translation of that : Like the sun, the Earth is a 'battery' currently running on the negative polarity
which it fell into several thousand years ago. But now, it is about to switch back to a positive polarity, and that is what was called the 'Dividing of the Ways'. Some people have changed to a positive polarity and will be okay when the planet changes. Others are fixed in the negative polarity and have a lot of resistance - and we really don't know what happens to them when this planet switches over. What happens with an electrical circuit? The supercomputer monitors this and it seems like some kind of 'planetary event' is expected.
This is the person playing the guitar and singing.
The human body does not last very long but THIS is the person even though the body is now old.
We have fallen in love with the gorgeous David Gilmour - but several decades too late, this is when he was young!
Probably the most good looking man ever to walk the Earth! Certainly a truly beautiful soul with an amazing gift. The world is so lucky that he is still on this planet with us.
"A man who sold a house for £3m and gave the money to a homeless London charity. Legend, my musical hero and a gentleman."
"And 130 instruments including his famous Black Strat for more than 21m USD and gave all to save the earth's environment that we destroyed :) All my respects."
"He is the most beautiful & handsome guy on this planet, now & then!"
"Yes, he is. Easily and by far. Sorry but Jim Morrison shouldn't even be listed." (Just added, by me.)
"I don't know if Gilmour and the others realise that their music is like therapy to some of us - It makes me calmer and stay in the present moment."
"In 4-5 hundred years from now people are going to look back on David Gilmour, and Pink Floyd in general, the way we currently look back on Wagner or Mozart.".
"These guys are just on another level....." (3 days ago.)
A soul-spirit such as David Gilmour, who does originate from a 'higher realm' often has difficulty remaining in such a low frequency place as this world is. It is hard to be on this low level, but the purpose is to raise this place to higher.
Comments :
"This band should be considered a world treasure!"
"David Gilmour and Richard Wright will always be remembered,as two of the most prolific composers of the last half century. Along with Roger Waters while together. Their legacy and legend will remain, to be studied and marveled, as a testament to the highest form of expression through music. Simply remarkable. Bravo gentleman! It's been a privilege to witness, for these many decades".
"A New Machine pt. 1 and 2 are remarkable meditations about life and death with the use of the vocoder. Very interesting use of it by David Gilmour. And Terminal Frost, impressionistic instrumental which concluded this suite, amazing. Excellent performance indeed, especially of great saxophonist Scott Page. A Momentary Lapse Of Reason is a very mature work too."
"Looking at the comments, it's beautiful to see how Pink Floyd still brings people together, irregardless of age or nationality or language or gender A testament to Gilmour's and Wright's timeless mastery over their craft, and our love as a community, for what they have created." 8 months ago.

"God damn. I've been revisiting this album lately and in particular Echoes and Fat Old Sun. This performance of Echoes that defies almost all classic rock legacy performances of classic material - it got better over the years. This is more explosive and sonically huge than any Pink Floyd performance. It's un,,,,,,,,,,, believable how much sound Gilmour gets from his guitar." 6 months ago.
There is plenty of good music in different genres, great guitarists, and modern pop is also fun to listen to, but this music is a whole different story, something else entirely. It is sound for the 'future world' and the consciousness of a higher universe.
Dumbing down through the music industry.
The world has not only been dumbed down, but deliberately made less civilized
- and that is considered 'the way it is now'. This means that some societies that were civilized are now no longer civilized societies. Both of these are powerful ways to undermine and control societies.
It should be normal for there to be the basic civility of saying hello, or 'how are you' for everyone
not just an accepted standard apparently only known to those who come from a higher status.
This work is about how to be a BETTER HUMAN and creating a BETTER WORLD.
"Be kind, be respectful of the rights of others, be polite, LEARN to be polite, and LEARN how to behave so you do not spoil things for others."

***Just went to buy new speakers, hoping for a better bass for 'One of These Days'
and the young sales guy is a Pink Floyd fan. We used that track to test the speakers.
He told me he is going to see ex band member Waters who is in this country on his world tour (so its not Pink Floyd but people think it is and that is not good)
David Gilmour and his gift as an amazing guitarist is what made Pink Floyd legendary.
Now, people go to see this show and think they have seen Pink Floyd.
Sheep - Roger Waters Live in México City 2022 (One day ago).
* Notice the audience compared to a Pink Floyd audience.
Roger Waters - Money (Live) October 6th 2022
Pink Floyd "MONEY " PULSE Remastered 2019
Can you tell the difference?
(Roger was the (brilliant) lyracist and played bass.
Knowing how Pink Floyd present themselves on stage and their image, and how the audiences behave, the Waters stage shows are very different - but many people think they have seen Pink Floyd.)
The briliance and vision of Pink Floyd involved ALL the band members. Their vision and mission was to create something entirely original, of the highest standard, timeless, and creating pieces which endure as classics. The band needed to evolve to a different level which made them legendary, after Roger, who wanted everything to be political, left.
And, back to the 'Roger Waters is not Pink Floyd and should not be mistaken as being Pink Floyd' topic
The sound of Pink Floyd IS David Gilmour's voice and guitar playing.
Water's concert tour is very aggressive, and all about special effects, fighting pigs, very angry politics, and swearing. Very negative, very ordinary rock band look (like a million others) - and what does this do to the Pink Floyd reputation? Studio footage even back to the days of 'Dark Side of the Moon' does show that there were 'issues' and personaliy conflcts with 'Herr Waters' who made the relationship a dictatorship. *Interesting note - when young, Roger Waters spoke with a really posh plum in the mouth English accent.