......................................................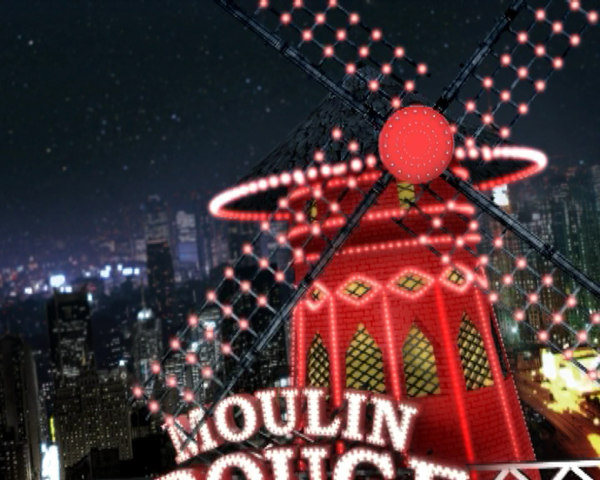 Lots and lots of hours going into this, to try to get it right! NOT about the romance in this film, it is the particular range of feeling and more that we want to show.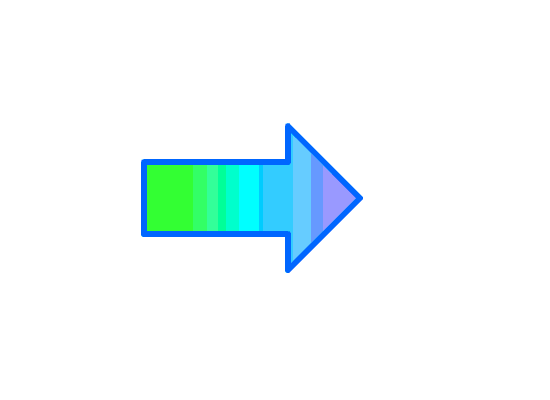 NEW ***Monday Aug. 14th NEW FEATURED TRACK added. *Will add this flashing arrow by new additions.
Have also now added the rape scene, in the sequence below. Richard Roxburgh as the Duke is excellent. He really captures the male violence that makes men rape women, and believe they have the right to (or punish them in one form or another). This is a musical, it is art which shows the feeling.
The Story of 'Moulin Rouge' - an idealistic, young writer who believes in 'Truth, Beauty, Freedom and Love'
arrives in Paris and falls in love with the star showgirl/courtesan who is desired by the wealthy Duke - financier of the famous Moulin Rouge's new show. Bought and paid for to 'love' the Duke - who will kill to have her - but she falls in love with the penniless writer.
This is all about FEELING, not blocking out feeling.
MUSIC : 2 FEATURED TRACKS
Freddie Mercury is powerful in this song, and Brian May's guitar work is stellar.
NEW MUSIC : Added song. Watch Video. 'Love' (Pet Shop Boys)
The Story - an idealistic, young writer who believes in 'Truth, Beauty, Freedom and Love' arrives in Paris and falls in love with the star showgirl/courtesan who is desired by the wealthy Duke - financier of the famous Moulin Rouge's new show. Bought and paid for to 'love' the Duke - who will kill to have her - but she falls in love with the penniless writer....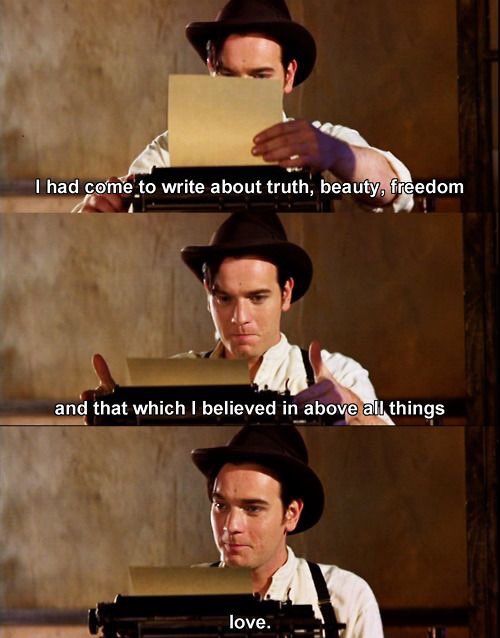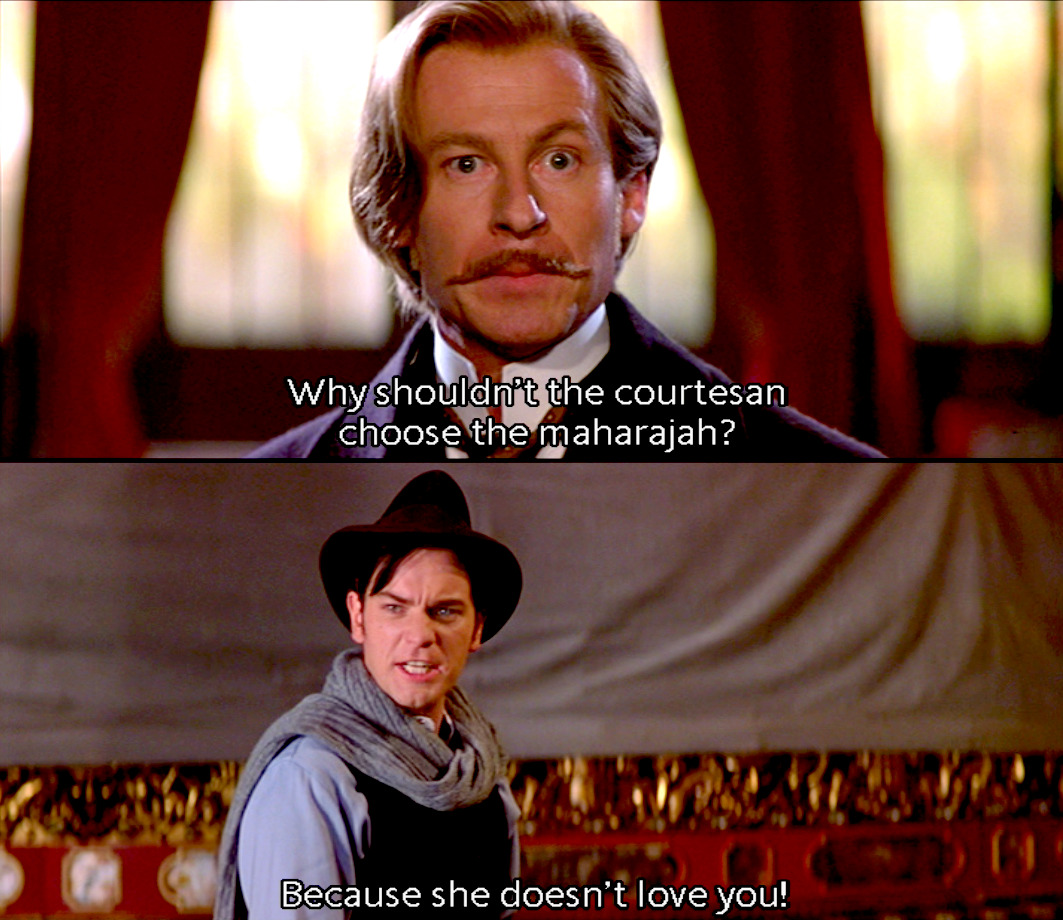 'Moulin Rouge' may be one of the best films ever made.
"The greatest movie ever made. My favorite bar none."
"I absolutely agree. If this movie doesn't break your heart then you must be a robot."
My career was in live theatre, stage shows, and TV, so I have a big, professional interest in this, especially truly great work.
Art, Drama, Comedy, Dance and Music at the highest levels, as this film is, show and teach us Higher Truths about Reality. About Feeling. They carry a message. Those stuck in the programme cannot see beyond the programme. 'Reality' is simply the world presented for them, and created by those who control them. You must be able to think for yourself and question outside the programme. I became a huge fan of Richard Roxburgh who played the Duke - excellent acting. The entire cast is perfect.
The film is a musical, and stars Ewan McGregor and Nicole Kidman, and both are really excellent in this film. Set in Paris in the 1890's. Have added some more links including the rape scene, a new music link below the 'End of Section'. There is also a trailer for 'Vanilla Sky' because of its theme which is a virtual reality. The songs used were already existing songs, except for 'Come What May'. ..
Moulin Rouge. Artistic appreciation - educational.
The film has a very meaningful story even though much of it is a comedy. a 'comedy of errors'. The feeling and message of this film literally affected me for days afterwards.
This is Paris in the 1890's called the 'Naughty 90's' a completely decadent world, high on cocaine and other substances.
Satine, is the prima showgirl/courtesan of the famous 'Moulin Rouge' in Paris. She is a valuable commodity.. She is about to become the mistress of a Duke who will indeed shower her with gifts and jewels, and make her a real actress and a star. Her home and safety is the 'Moulin Rouge'. Then unexpectedly during the 'comedy of errors' she finds something that she had never known mattered. Christian is a young, idealistic writer just arrived in the big city, Paris, who believes in 'Truth, Beauty, Freedom and Love'. But Satine also discovers she is imprisoned by her life and must continue to 'play the game' that is the false fun and laughter and pretense. She cannot leave. Nor will the Duke allow her to. Every single person in that world knows they must continue to pretend, and they also all know, that the one thing they can never do, is fall in love. It is not the love story, it is about the tragedy that is experienced because it is taken away from them. This is a devastating broken heart feeling which they do capture. The film was nominated for an Academy Award.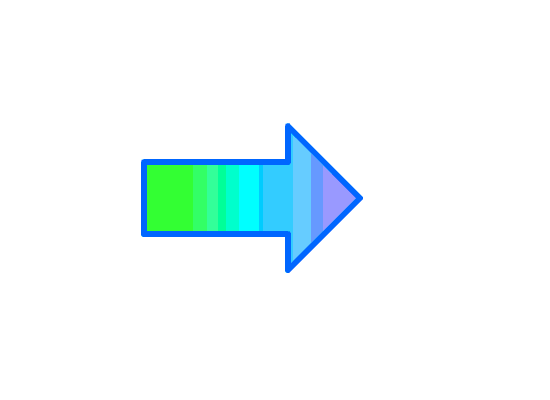 Begin here with this new intro. 2 mins.
NEW a new intro trailer to the film Watch Video.
Christian, about 19 years old, arrives in the big city, Paris.
He goes to the Moulin Rouge and meets 'Satine'.
Then - Hindi Show Song Watch Video
"BEST MOVIE OF ALL TIME!"
Internet comment. "This song is such a masterpiece! Choosing each line (which exactly explains what the characters want to say) from all these different songs...it took a lot of time and hard work to get this done....just wow! Baz is such a genius! Nic and Ewan are so perfect in this movie." Internet. "Let's face it, who didn't have a crush on Ewan McGregor in this film " More internet : "There is magic in this world, and it's name is love. It makes you feel like nothing else, it can raise you up, fill you with sheer and undeniable joy the likes of which can never be known. For as much a tale of sorrow and tragedy as Moulin Rouge is, even for just a moment you get to experience that magic." .
If you 'wake up', you suddenly 'see the sky as you never saw it before', but the programme has tentacles which are hard to break free of. The reality was the 1890's world of the courtesan and Moulin Rouge. Christian and Satine could NOT have this.
'Christian and Satine Woke Up - But the SHOW Must Still Go On.'
NEW. Rape Scene.
El Tango de Roxanne (whole scene). This is a take before going into the movie, the sound is a little thin/tinny I think, but it is the scene in the movie. The tango represents the situation but alongside this, Satine, the courtesan (prostitute) is dining with the Duke, but there is a massive dilemma because she's fallen in love with the writer.
Richard Roxburgh really captures the fury of male violence that makes men rape women, and believe they have the right to. So does the dance. Internet comment. "This really hammers home the point the idea that men are most afraid of being made a fool of and cuckcolded, and women are most afraid of being raped and brutalized. Christian's most-devastated hurt in this scene,,,,,, the Duke knows he has been cheated of his prize (his purchase) and Satine is being assaulted because of the Duke's fury ......before someone (who is neither financially beholden to the Duke nor physically smaller than him) realizes her danger and rescues her. And yet the issue is an innocently falling in love with someone else."
In truth th Duke, much as it is not what he wanted, he should accept what has happened.
(New. This is a situation similar to what happened with a top band's lead singer (Michael Hutchence) and is added after the 'End of Section'. Just fury and rage, not 'biting the bullet; and accepting what happened, no matter how hard it was. The marriage contract really does matter, but a man does NOT own his wife.)
The Duke has organized a hitman to murder Christian.
NEW The Show Must Go On - dialogue. Watch Video
MUSIC : FEATURED TRACK
Then
"This is the best trailer that I've ever seen for this movie! And it's my most favourite movie of all time, so thank you"
Do we choose to FEEL or do we block out FEELING?
This was the 1890's, completely decadent, and the popular drug of the time was cocaine.
'Moulin Rouge' is about the reality of LIFE. It is not a sweet love story, but about unexpectedly discovering something REAL when all of life was really playing the Illusion. It appears to be a love story but actually represents something else.
.......................
"Comte Henri Marie Raymond de Toulouse-Lautrec-Monfa, known as Toulouse Lautrec, was a French painter, printmaker, draughtsman, caricaturist, and illustrator whose immersion in the colourful and theatrical life of Paris in the late 19th century allowed him to produce a collection of enticing, elegant, and provocative images of the sometimes decadent affairs of those times."
MUSIC: Because We Can - from the film Moulin Rouge.
The Moulin Rouge is a real place in Pigalle, Montmatre, Paris where the 'can can' originated at a time called the 'Naughty 90's, meaning 1890's. Youtube won't let me watch the clip from the film unless I sign in! In the 1890's it was completely degenerate. Cocaine was probably the most popular drug of the time, it used to be what was actually in Coca Cola.
This also shows a parallel that even in the 1890's it was not so different from anywhere now on a Saturday night.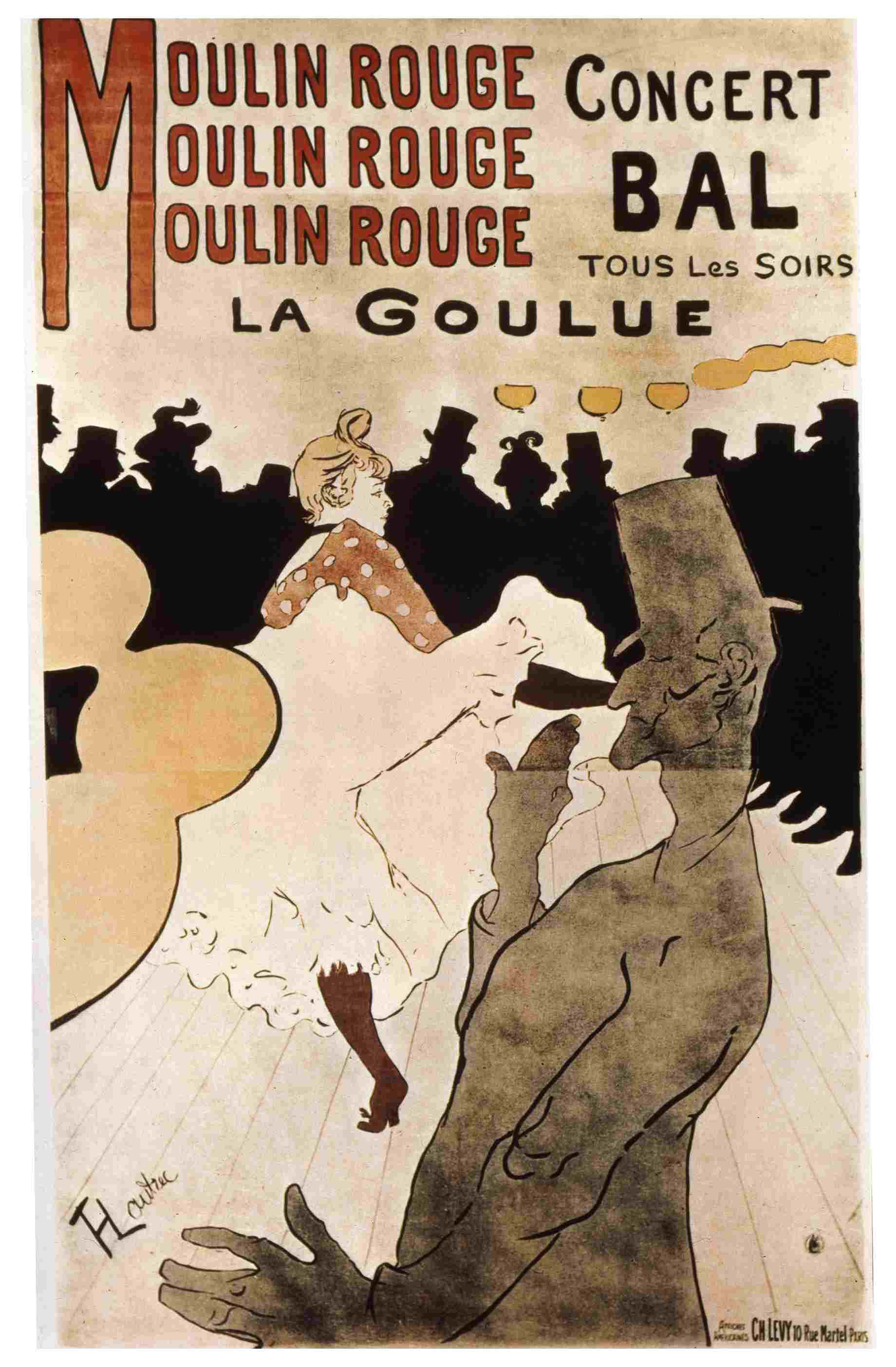 Today the Moulin Rouge is a tourist show for the famous 'Can Can'. I had rehearsals in Paris and some of us went along to see the show - presented our British Actor's Equity Card and we could get in free.
This is the only 'Can Can' youtube allows for the film. Over the top, loud and raucous.
In the 1890's most of the girls dancing the Can Can did not wear any underwear.
I found this a very meaningful film that affected me for days afterwards. Most I spoke to were affected by it too, but some totally missed it. This was a time and place where these girls could do all this, but the one thing none of them could do was fall in love. The story, mostly a comedy, is of a young idealistic poet named Christian who goes to the big city, Paris, believing in Truth, Beauty, Freedom and Love. Then he and the principle courtesan/showgirl fall in love, and there is suddenly a complete innocence to their relationship. But she is the most sort after courtesan, and money maker for the place - a prostitute - and absolutely cannot fall in love, certainly not with a poor, young writer. Its a kind of artsy stage-like musical, an artistic stage production, not a 'real life' film.
Long ago, on this planet, there was a time when everyone lived safely in a world that was as the idealistic young writer 'Christian' about 19 years old, in the film 'Moulin Rouge' believed life to be - about 'Truth, Beauty, Freedom and Love' - and these are the most important aspects of living.
Then we were literally ripped away from that - as a planet - and all people to one extent or another created a 'concrete block' around the Heart.
Nicole Kidman, as 'Satine', absolutely captures this feeling, this being 'ripped away' from having unexpectedly found what really mattered.
But now, what is the 'programme'? Here is the movie 'Vanilla Sky'
- a Tom Cruise movie which was adapted from an original Spanish movie called 'Open Your Eyes' - 'Abre los Ojos'.
'Vanilla Sky'. David lives a superficial life that is okay, but he becomes brain dead after a car accident and enters a programme to keep him alive while in a 'cryo/ice storage' facility until a future time when he can be brought back to life. In the 'programme' he wants to meet someone and experience 'real LOVE' - and that is Sophia.
Watch Trailer - From the beginning scene shown here, this, and everything with Sophia, is part of a computer simulated reality uploaded into his brain.
In the current times humans have been so dumbed down that almost everything needs to be explained. We do not have real music, not even pop music, and we do not have real movies - that's why most of 'Hollywood' was able to be about to be replaced with AI. AI can easily replace "actors" for works like the Marvel films which are nothing at all, meaningless and only special effects. Follow that road and the world would only have that. Humans have been so dumbed down that 'that' seems okay! Until about 50 years later when your grandchildren realise what has been done to humanity.
If art is not available, then new generations will never know deeper realities exist to being HUMAN. If children are not educated but go to school and get degrees only to be 'job trained' then they are nothing but humans who have been programmed as a computer is programmed. Information uploaded, but no idea if it is true, real, accurate or anything. Just mindlessly accepting that it is life. This is how humans were being controlled.
So many people don't know anything, but think life is all that they do know!
You expect to go out, get drunk/stoned to have a 'good time' and pick up someone either for the night or for the rest of your life, which is not likely to ever work. Unfortunately that's it.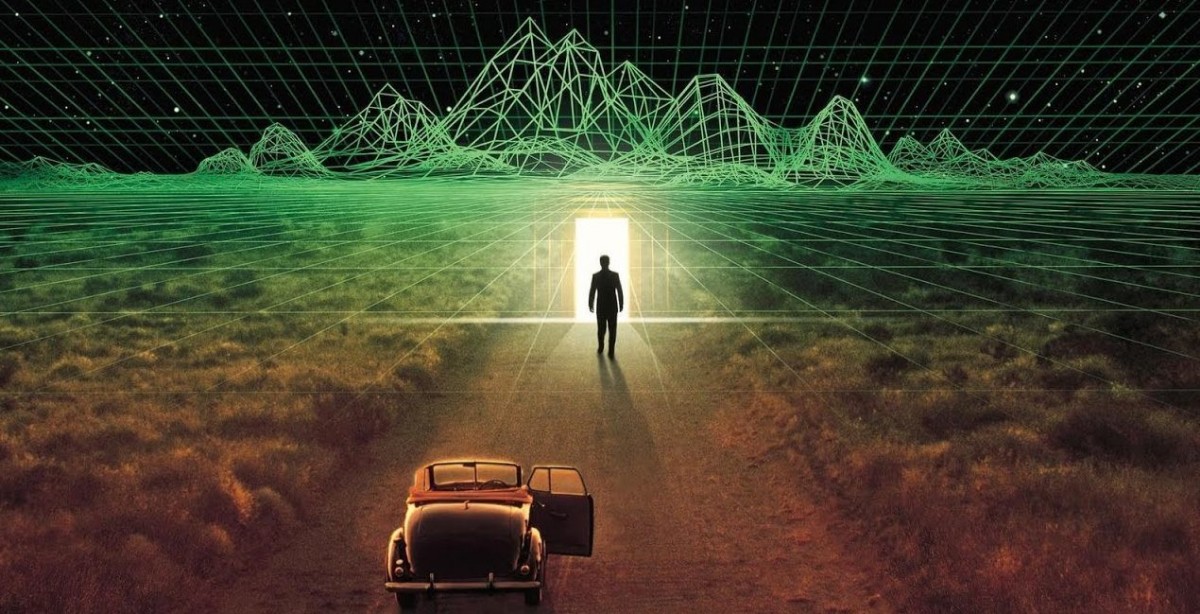 Just for the record, "Moulin Rouge" has been a top stage musical show for the last few years, so it is still going. Top Broadway and West End shows as well as a number of touring companies. So very successful. As a work of stage art though, I have not yet seen enough to say I think it is necessarily all that good. I am still checking the videos of the current stage show - but I won't be going to see the stage show.
End of new section, but continues with :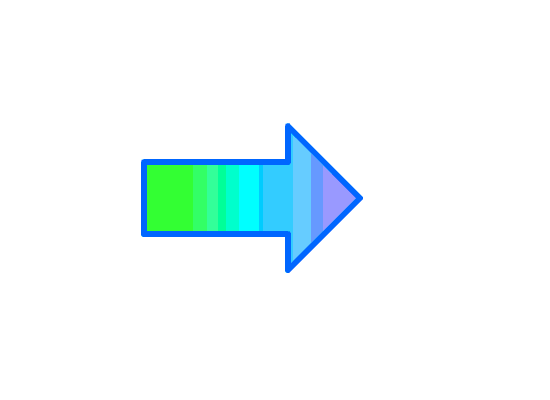 The fury of the rape scene in Moulin Rouge is something similar to what happened when Bob Geldof's wife fell in love with INXS lead singer Micahel Hutchence.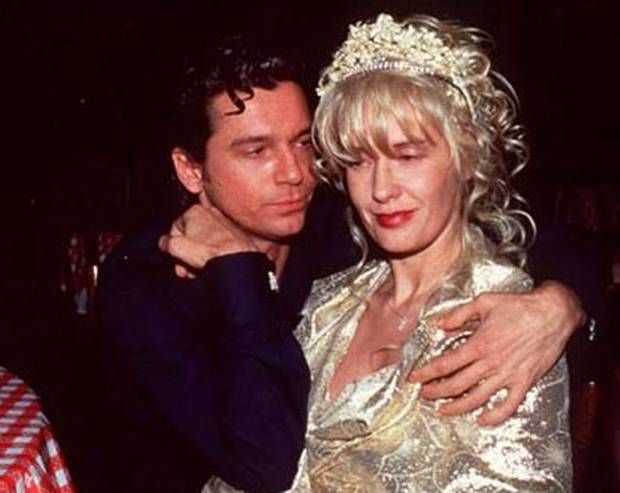 The story of Michael Hutchence and Paula Yates is so very sad. They first met when she interviewed him (she was a TV personality in England) but it was at a bar somewhere, I couldn't find it. You could feel the chemistry in that interview, and this was a very real love story. But Paula's husband (Bob Geldof) created many difficulties and made life hell for Michael - obviously Paula had left her husband to be with Michael. It ended up with Michael (appearing) to hang himself at the Ritz in Sydney, although this was very much like a ritual murder. Paula was heartbroken and not long after she took her own life. It was the saddest true love story ever.
MUSIC
Michael Hutchence. INXS - Suicide Blonde - Live Baby Live.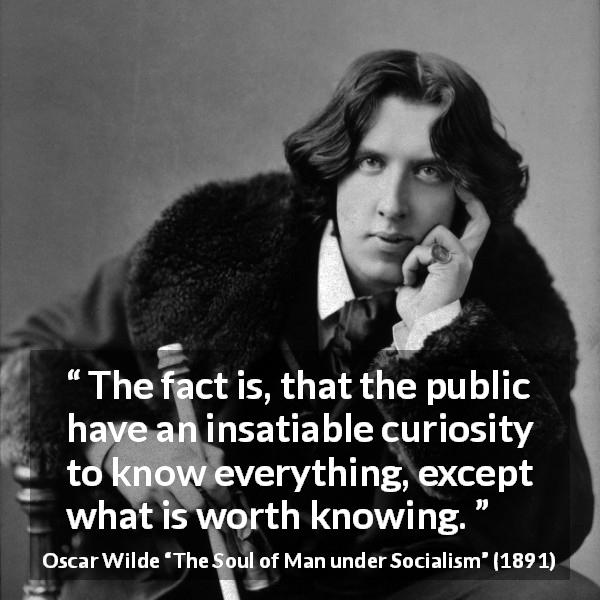 This page is featuring a little of the work of Oscar Wilde. 1891. Quote from 'The Importance of Being Earnest'.
Oscar Wilde wrote some very famous stage comedies, and my favourite is
'The Importance of Being Ernest'
first performed on stage in London in 1895.
I discovered there was a film made in 2002. But here is the 1952 film trailer I'm guessing the 1952 version may have captured it better, This is a distinguished cast. The most famous line in this play is spoken by 'Lady Bracknell' about a handbag. This play is great for live theatre. Dame Edith Evans' delivery of the handbag line is classic, making it difficult for any other actress to equal the perfromance in that role. The entire cast here are excellent in their roles, and this version is far better than the 2002 film version. Sir Michael Redgrave is clearly a great actor, shown here as Jack Worthing, the said person found in the handbag. Oscar Wilde was an Irish playwright, poet and great character. "Oscar Fingal O'Fflahertie Wills Wilde was an Irish poet and playwright. After writing in different forms throughout the 1880s, he became one of the most popular playwrights in London in the early 1890s". .
Internet comments: "My favorite version. Edith Evans handbag line is brilliantly delivered."
MUSIC : This is really nice and Chloe has an amazing voice, so I would like to feature this.
The film is from the 1960's but was not a movie, its a compilation, although it would have been intriguing. The track is 4 mins+.
The star is French actor Alain Delon, who was quite beautiful, and German-French actress Romy Schneider, also quite beautiful.
Play Video. It is 'modern' day (1960's) but also flashes back to a 17th century (1625) Alexander Dumas type scenario (this page may feature the French author Alexander Dumas soon. It's great stuff! ). To me, the French and European stars of the 1960's or 50's were far more interesting than the Hollywood ones. Brigitte Bardot more of a legend than Marilyn Monroe.