<![if !vml]>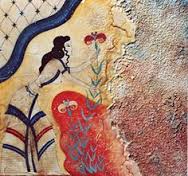 <![endif]>  It has to be something really powerful in your life for it to be significant enough to motivate you to search far beyond the usual view of life as it appears to be.  Then when you do that, it can lead you to far more that what you thought you were.  Just as a spiritual path does in fact.  And then it becomes the lead in to the existence of this work.
  So here some of us were, long ago, watching over the Garden and its creations, when those who had been created in the Garden decided they wanted control of the entire planet.  What they did, condemned us all to a 'False Reality' that had indeed, literally moved away from the True Source.
  For me in early childhood, I had an injury to the atlas (top of the spine) something that strangely was not at all unlike an injury that also happened to this planet.  What I found was – and it was really hard to find because I was living from the experience of the damage – is that not only was the injury something I would have to live with for the rest of my life, but also how people – across the board - interpret what and who they think you are with the injury - and that interpretation can be vicious.  You have to live with that for the rest of your life too!  That also seems to be true of how people view the 'real world' on this planet.
Throughout it all, doctors – those little 'god complex' beings - took no notice of what I asked them for help with, and did so with self-righteous dismissive and often insulting responses.  Then I discovered that everyone I went to, including some so called 'spiritual sources' had no understanding at all either.  No-one did.  So where could I look for answers?  Mostly I experienced very significant, often crippling difficulties with this injury, and mostly all that I experienced was ignored and I was misjudged. No-one wants to go through an experience like that, and if you do - like those others who have been abused - then you want your voice to be heard, not silenced. Even to this day, there are those who still feel justified in how they responded to a person with an injury disability which they did not understand, and some still dismiss that what I have explained about the existence of an injury, is true!   So such an experience actually revealed some of the many flaws in human existence and the general absence of LOVE on this planet.
This planet has been abused and misjudged too. She deserves to be heard. There is nothing like an experience like this to motivate anyone to discover one's true roots.  Roots that were once part of an ancient lineage which preserved the story of what happened to alter this planet, and having found that, to return that story at the time when Earth was being connected into POLARIS as its new 'star'. 
That is why it became apparent that there were deeper questions to find answers to.  And to find answers to the question why and how had LOVE been disconnected from those on this planet?
NEXT intro
The Way of Energy Reversal began with the regeneration, longevity, rejuvenation,   and vegetarian health practices of the Greek Therapeutae – said to live to 120 years, or perhaps even knew the secrets of immortality.
Much of the Raw Plant Food journey began a few decades ago with the longevity diet of raw plant foods, juices, probiotics, and so on, specifically that of the Therapeutae.  It was easy enough to find out and follow up on that. If you want more on this topic continue here.
Even though there are people who know that something happened to this planet, most remain remarkably unable to question it. 
So with this work – and gosh it has been a lot to cover! – with this work we look at the changeover from the True Source of Living Energy into the artificial reality.  Did ancient texts discuss the Living Energy, the Life Streams, the Light Streams and the Sound Streams of the Living, Everlasting Source?  They certainly did.  The Therapeutae were the Greek Healers, later known as Essenes, of the famous Gospels of peace.   Also discussed, if you know what to look for, is the journey that planet Earth was forced to take from its Tree of Life and the many new stars along the route presenting endless choices of 'paths', and the complete unawareness of the way out of it, so that the God Worlds can step in and save this planet from a change that is otherwise killing it.  Okay, you may not yet know the story, but why should we let really bad people get away with this? 
And us?  We are the source of returning the unbelievably complex preserved knowledge, from the original Mazda Worlds.
PEACE BE WITH YOU.

  The easiest beginning is with the Introduction and with The Way of Energy Reversal – ELIXIR. 
You may like to read the Wake Updates introduction to the story that was found within the Records and go to the NEXT intro
<![if !vml]>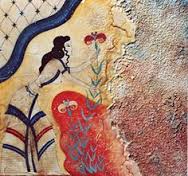 <![endif]> 
 Return to Front Page
Plant Food
Fasting, Vegetarian Diet Natural Health   :   Plant Energy  :   Star Gate  and the Norse Legends of the  Eitr  World News :   + 'Scientists Discover New Organ in the Human Body' – already known to Acupuncture for 5,000 years as the as the Triple Heater .  Solar Activity  :